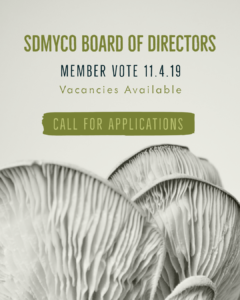 Become a Board Member!
We have begun the 2019/2020 SDMYCO season and we are looking to fill a few board vacancies and other roles during our annual election at the November monthly meeting on Monday 11/4.
All active (paid) members will have the opportunity to apply and then to vote on November 4th.
If you have been wanting to get more involved this is a great opportunity! We are seeking a few legacy positions to be filled and a few new positions too.
Continue reading →