Hello mycophiles! We have a fun week ahead! Sunday 11/3 are the first showings of Fantastic Fungi in Encinitas, Monday 11/4 is our November meeting, and Tuesday 11/5 is the second showing of Fantastic Fungi (ticket details below) with special appearance by Director Louis Schwartzberg. So gather your curious friends and join us for a fabulous week of fun(gus)!⁠
As a reminder we meet the first Monday of each Month, October – May. Download our public event calendar to stay up to date on all the happenings.
November Meeting Details
5pm: Meet the speaker! Dinner @ Blue Water Seafood Grill at 3667 India St
6:30 – 8pm: Meeting @ Balboa Park, 1650 El Prado, Room 101
Agenda
6:30: Welcome / Housekeeping / Annual Board Vote
7-8pm: Speaker Mario Ceballos – Mycelium is Intersectional
We will explore how Mycelium is Intersectional and how it can effectively communicate with other lifeforms and how the web of reciprocity it weaves can teach humans how to better communicate and show up in solidarity with each other.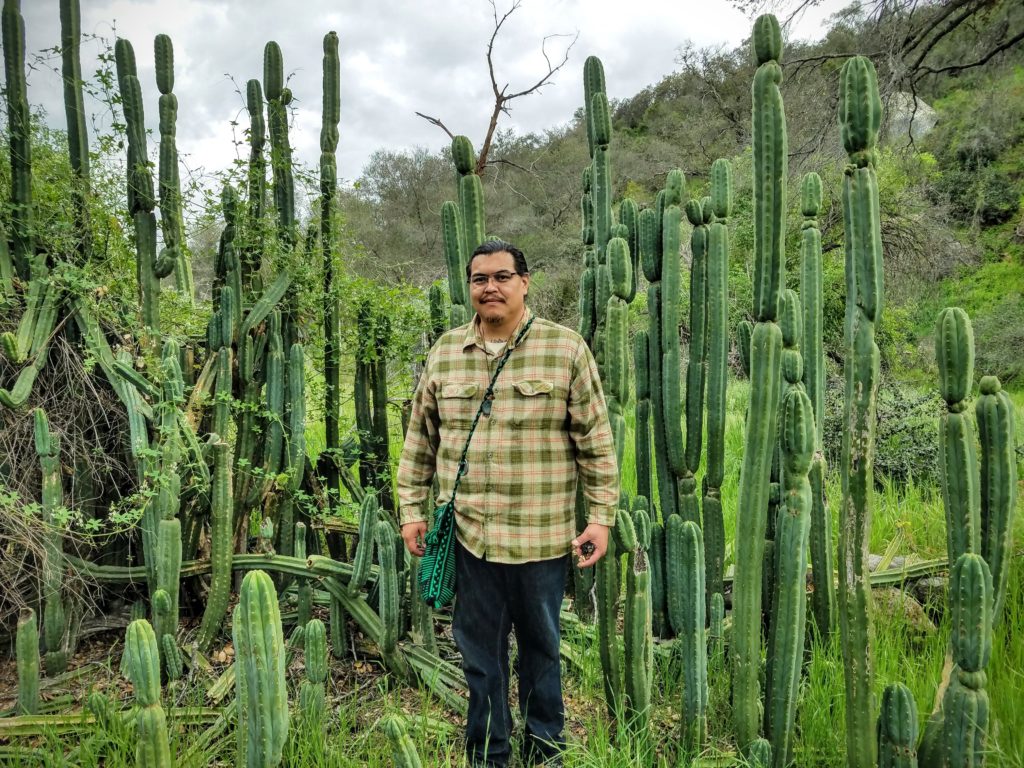 Mario Ceballos is a Chicanx from Kumeyaay territory also known as San Diego, CA. Mario is a stay at home parent of three children, and when they aren't braiding hair or making lunch they are thinking of ways to heal their community. Whether that be by using medicinal Fungi, direct action, smashing the patriarchy, or painting rocks with kids. Mario advocates for all marginalized people and looks to indigenous ways and models for organizing community and cultivating resilience. Growing up in a "border town" , Mario has been forced to navigate two different worlds, with family on both sides of the border, they have first hand experience with the devastating effects of colonization and the re-traumatization of an increasingly militarized border. In an attempt to mitigate appropriation of traditional medicine and to increase access and representation for people of color, Mario created the POC Fungi Community.
Follow Mario and the POC Fungi Community on Instagram @pocfungicommunity
Upcoming Events + Membership
Encouraged by a bountiful last season, we have organized a stellar line-up of speakers, workshops, forays and other myco surprises (!!!) that we are excited to share with you this season.
While our monthly meetings are open to the public (bring your family and friends!), many of our offerings throughout the season will be member-only benefits (Forays/Classes/Dinners). Membership is only $25/year for the whole family! Encourage your friends to join @ www.SDmyco.org/membership.
SAVE THE DATES!
Documentary Showing: Fantastic Fungi
SDMYCO is excited to co-host two magical screenings of the long awaited documentary Fantastic Fungi.
Sunday, November 3 @ 4:00pm SOLD OUT
Sunday, November 3 @ 7:15pm
Monday – Thursday, 11/4 – 11/7 @ 6:25pm
La Paloma Theatre, Encinitas
Tickets $15, Purchase HERE
Tuesday, November 5th @ 8:30pm
Doors open @ 7:45.
Hotel del Coronado
Tickets $20, Purchase HERE
See you soon friends!