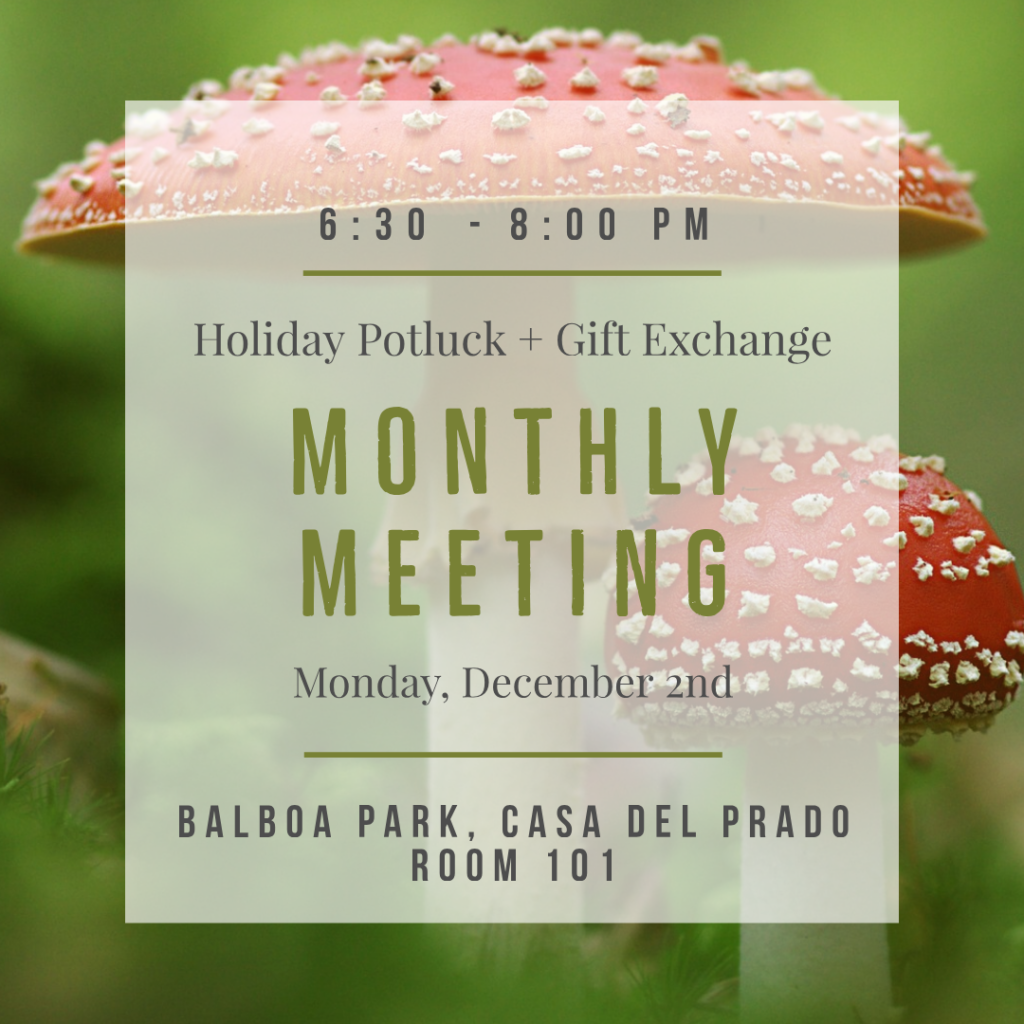 Hello Myco Friends!
Our next monthly meeting is Monday, December 2nd and we will be hosting our annual mushroom inspired potluck and white elephant gift exchange. 
Volunteers are needed for setting-up and decorating the room. Set-up will begin at 5:30pm. Please come early to help us set the mood. 
December Meeting Details
Balboa Park, 1650 El Prado, Room 101 
5:30 – 6:30pm: Set-up
6:30 – 8pm: Dinner & Gift Exchange
Bring a savory or sweet mushroom inspired dish and/or beverage to share.

Bring a mushroom inspired gift to exchange.

Bring your own dinnerware (plate/bowl/cup/utensils/napkin)
Potluck
Stoves and microwaves in the kitchen are non-operational but there are some outlets available for crockpots, etc.

Bring your own serving utensils

Know your ingredients. Be prepared to complete a short form that shares the ingredients, any allergens and the mushrooms used.
Gift Exchange
For those that want to participate in the White Elephant Gift Exchange, please bring a present for the exchange. 

Mushroom themed items are always coveted and unique packaging can make the exchange even more fun. 

Delving into your own collection of things is encouraged as we welcome used gifts to reduce our footprint.
See you soon!