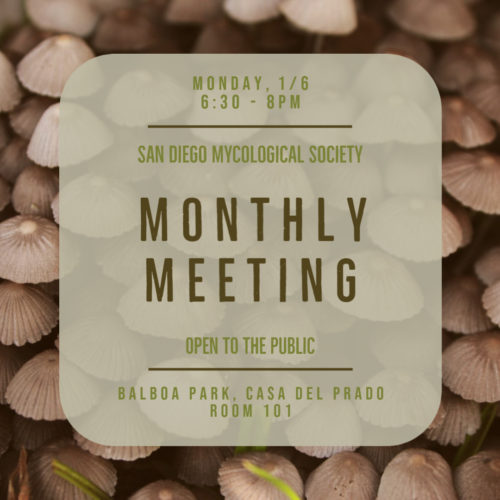 Happy (almost) New Year + Winter Solstice you beautiful mycophiles!
Our first meeting of 2020 is just a few weeks away on Monday, January 6th. Gather your myco-curious friends and join us to immerse yourself in an evening exploring the intersection of mushrooms + art.
As a reminder we meet the first Monday of each Month, October – May. Download our public event calendar to stay up to date on all the happenings.
January 6th Meeting Details
5pm: Meet the speakers! Dinner @ Kairoa Brewing Company, 4601 Park Blvd
6:30 – 8pm: Meeting @ Balboa Park, 1650 El Prado, Room 101
Agenda
6:30: Welcome / House Keeping
6:45: The Art + Science of Mushroom + Lichen Dyeing presented by Sarah Minarik
7:10: NAMA's Registry of Mushrooms in Works of Art presented by Elio Schaechter
7:30: Mushroom Art of Dutch Baroque Painter Otto Marseus van Schrieck presented by Bonni Thoresen
Speaker Bios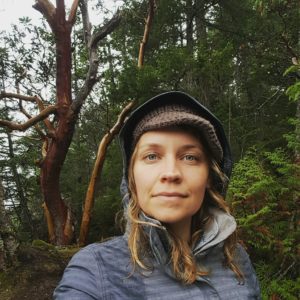 Sarah Minarik
Sarah's love of mushrooms began as a youth roaming off the beaten path in Northern California. Through the years she has become fascinated by their aesthetic beauty and finds herself most at peace while crawling through the forest seeking commune with the little beauties. Her current mycelial pursuits include photography, foraging for dye species for fiber projects, upping her identification game and volunteering as the Marketing + Communications Manager for SDMYCO.
Sarah will share the history of dyeing with mushrooms and lichen, how to identify local dye species and a bit of how-to via a glimpse from her trip to the Olympic Peninsula in November to immerse in 3-days of dyeing.
Instagram: @petrichordreamtime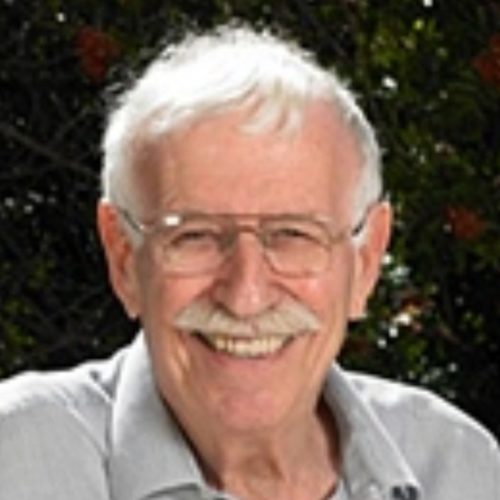 Elio Schaechter
Elio, co-founder of SDMYCO, has been a great source of inspiration and teacher to many over the years. Elio maintains teaching positions at both SDSU and UCSD. Elio loves writing and besides authoring dozens of scientific papers and classic microbiology books, in 1997 his delightful book, In the Company of Mushrooms, was published by the Harvard University Press. In 2006, he helped originate the popular blog Small Things Considered, published by the American Society for Microbiology, with which Elio and co-bloggers continue to share appreciation of Earth's microbes which of course, sometimes feature fungi!
About 20 years ago, Elio and a few like-minded folks joined efforts and started compiling an online collection of mostly European classical artworks depicting mushrooms. A few years ago NAMA adopted and incorporated the Registry of Mushrooms in Works of Art. Elio will discuss the 20 year history and purpose of the registry.
https://schaechter.asmblog.org/elios_memoirs/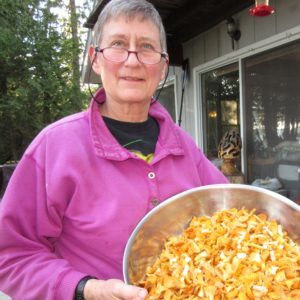 Bonni Thoresen
Bonni has been a member of SDMYCO since the beginning. She first got turned on to mushrooms after discovering the mushroom of myths and legends, Amanita muscaria. She soon after discovered SDMYCO and has been involved ever since helping with the board, mushroom fairs and forays.
Bonni Thoresen will tell the story of Otto Marseus van Schrieck, the Dutch Baroque artist who developed and popularized a new genre of painting, the "Forest Floor Still Life." Mushrooms were among Marseus' favorite motifs and about one third of his remaining works feature detailed illustrations of the fungi he admired. He was not afraid to get down in the understory and bring light to creatures that had never been considered worthy subjects of fine art, however somewhat whimsical at times. Importantly, Otto Marseus van Schrieck was one of the artists in the Dutch Golden Age who actually collaborated with top-notch scientists making revolutionary discoveries, helping debunk ancient "scientific' beliefs in spontaneous generation.
Membership
While our monthly meetings are open to the public (bring your family and friends!), many of our offerings throughout the season will be member-only benefits (Forays/Classes/Dinners). Membership is only $25/year for the whole family! Encourage your friends to join @ www.SDmyco.org/membership.
Want to keep expanding your mycelial knowledge? We encourage SDMYCO members to join NAMA (North American Mycological Association). As a NAMA member you'll receive 6 issues of The Mycophile, a standing invitation to all NAMA-sponsored forays, conferences, photo contests, and educational programs. As an SDMYCO member you receive a $5 discount. Join @ https://namyco.org/join.php
SAVE THE DATES!
More details to come! Subscribe to our event calendar.
January 19th – – Mushroom ID Class, Los Penasquitos Canyon
January 27th – Member Mushroom Dinner, Longship Brewery
February 1st – Cultivation Class, Coronado Library
February 16th – Fungus Fair, Balboa Park
Forays
These pop-up as sporadically as the rain does so please be sure to keep an eye on your inbox for member mailings as well as for announcements on our social channels, Instagram + Facebook. At some locations we will have a cap on the number of people allowed on the property which means that space will fill-up fast! We are doing our best (with our all volunteer staff) to schedule frequent forays so that we can both 1) Document as many species as possible for the San Diego Mycoflora Project this foray season while also 2) Giving our members and fellow Citizen Scientists an opportunity to get out and into the field.
Community Request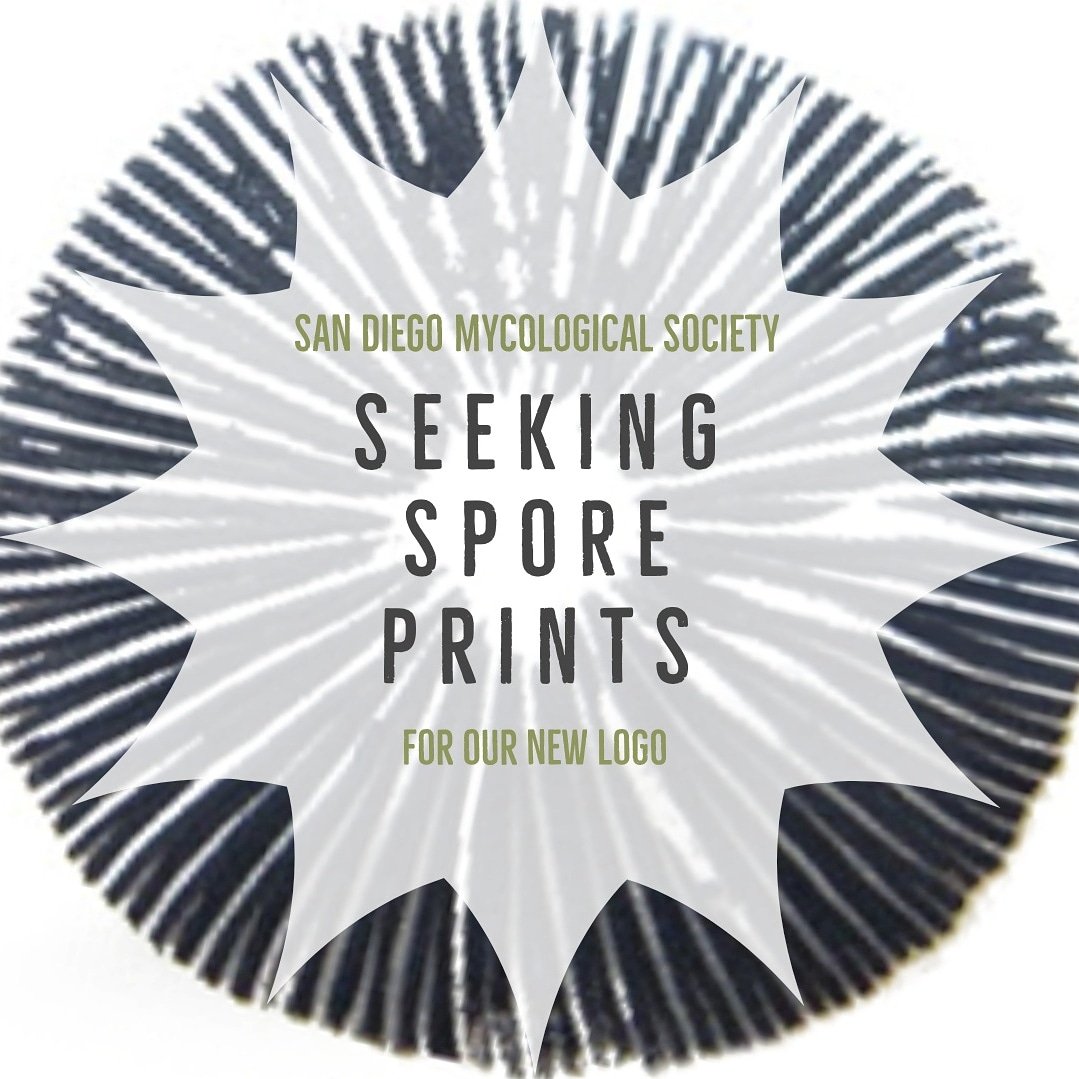 We are reinvisioning a logo and need your help! We are seeking local (to San Diego County) spore prints. They must be pristine, free from smudges and with enough clarity to photo scan for our purposes. If you haven't made one before this is a fun opportunity to experiment! Great as a kids activity too! The creator of the spore print we choose will be gifted a (newly logo'd) myco surprise. Please take a geotagged photo of the original mushroom and a picture of the spore print and email sdmycopr@gmail.com.
A BIG THANK YOU!
None of the offerings from SDMYCO would be possible without the hard work, dedication and expertise of our all volunteer Board of Directors. We had a great influx of interest this season and our Board has grown to 19 members! You can read about each of them on our newly updated Board Of Directors Page.
Next time you see them, say thank you 🙂
See you soon friends!