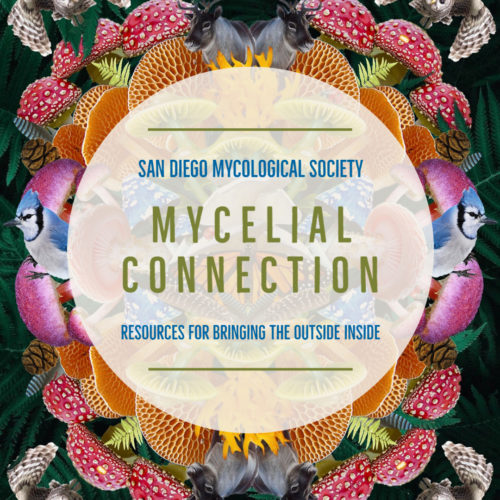 Dearest Mycophiles,
In light of the recent COVID-19 outbreak we are canceling our April meeting and will not be hosting any additional events until everything settles.
Now, more than ever, we need each other in (virtual) community. To fend off feelings of loneliness and isolation we encourage you to stay connected with us and other mycophiles through a variety of online resources as well as through physically distanced Citizen Science (Hello rain!).
Here are some resources to keep you connected:
We look forward to seeing you all in person soon as we have many ideas, projects, and classes to share.
Until then stay healthy and Mush Love,
San Diego Mycological Society Board
*** As always – Please do not eat any mushroom without proper identification. San Diego has more toxic mushrooms than edible ones!***