Hello fellow Myco friends!!
Just a reminder to join us on Sunday, February 27, 2022 for our favorite event of the year, the San Diego Mycological Society Mushroom Fair!
This is our official call out for volunteers that can help us make this event a success. We both appreciate and cannot do this without you!
Thanks in advance for your help!!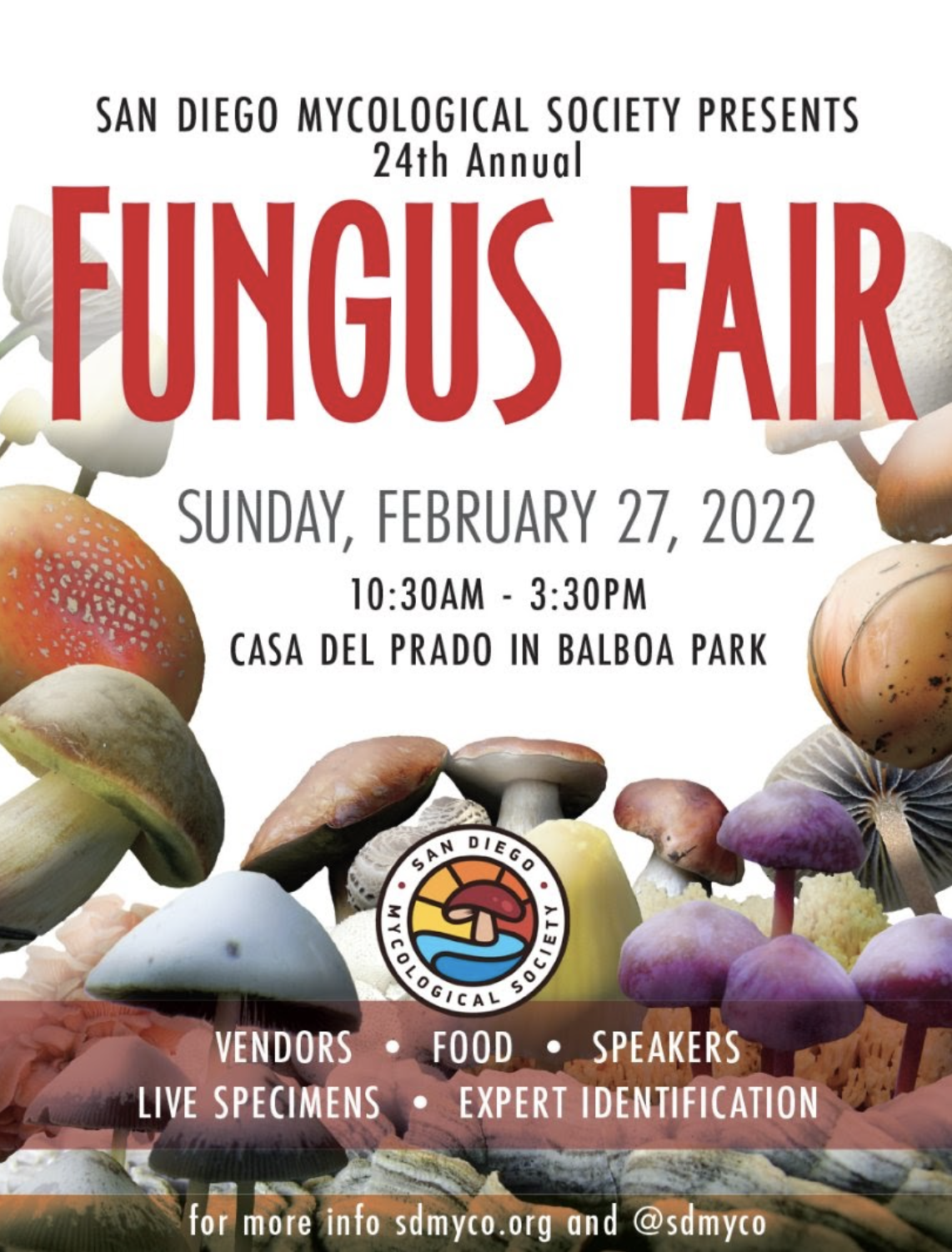 Here is our speaker list for this year's Fungus Fair. You are sure to not want to miss them!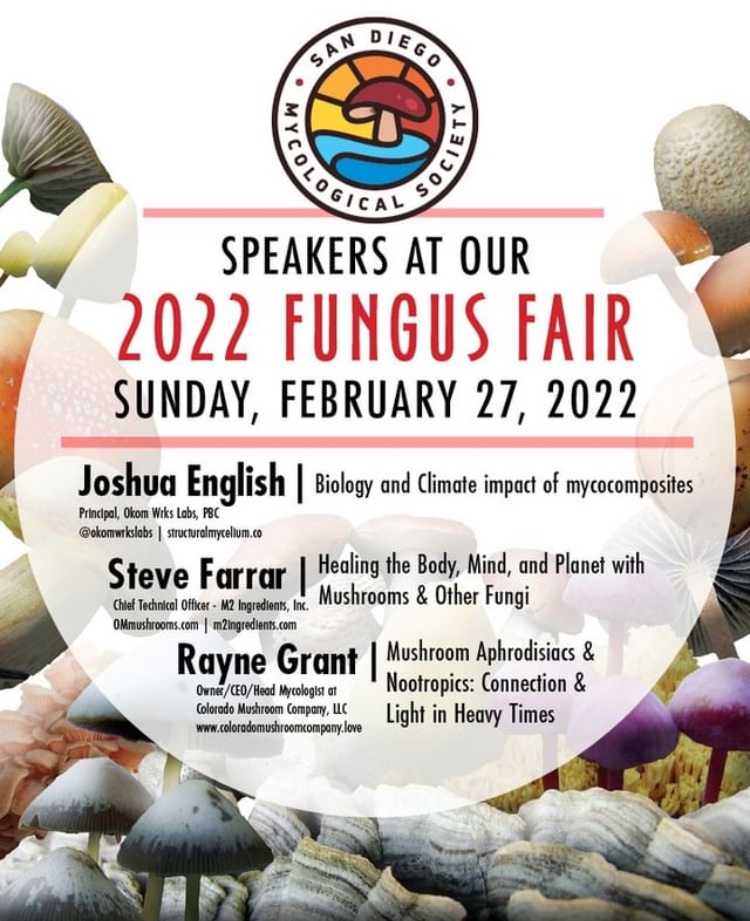 Also, although the conditions were dry and warm, we were able to have a successful second foray at Los Peñasquitos Canyon on Sunday, February 6h, 2022 with our new friend and speaker for our February monthly meeting, Noah Siegel. Here is the species list for that day as well as our group photo.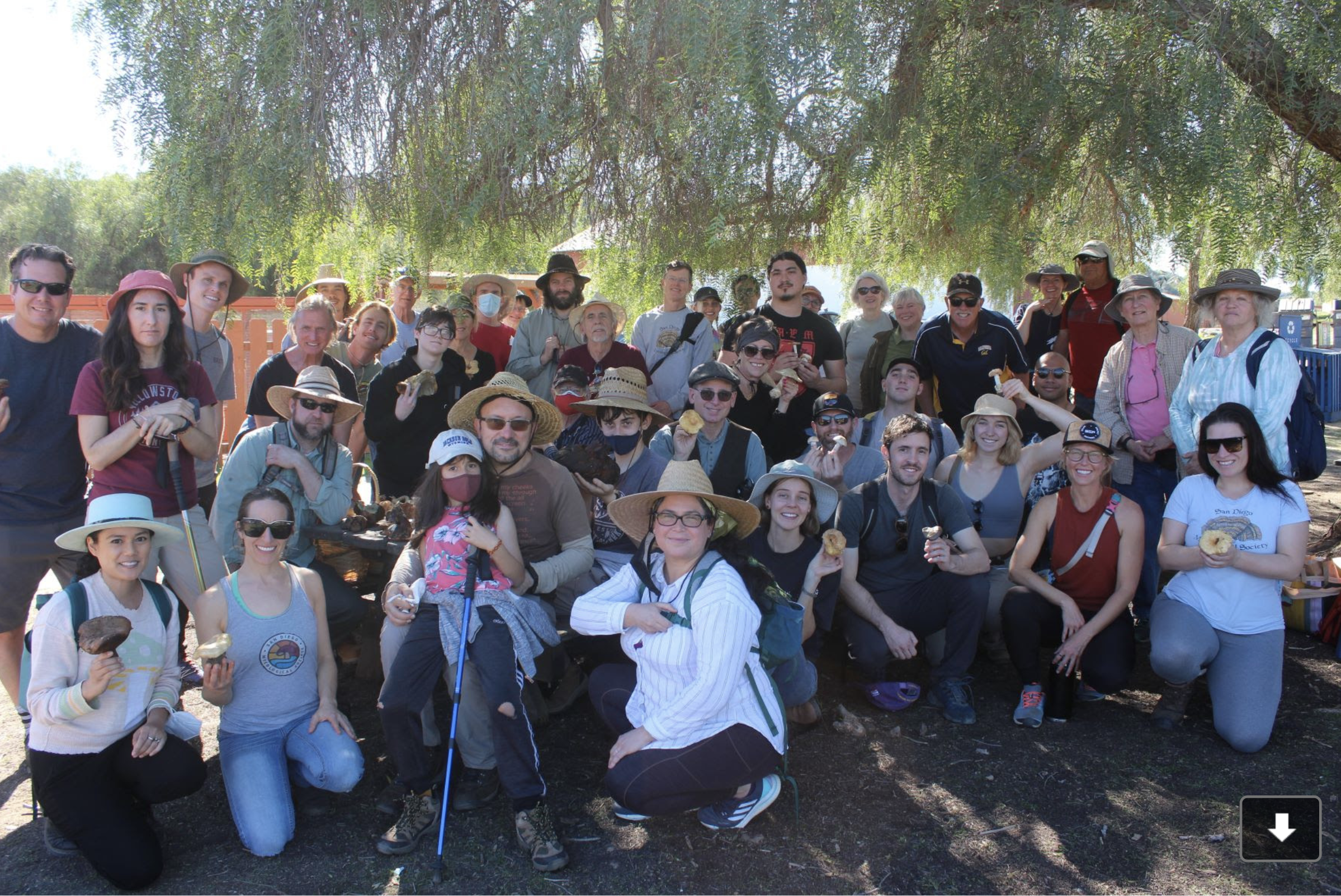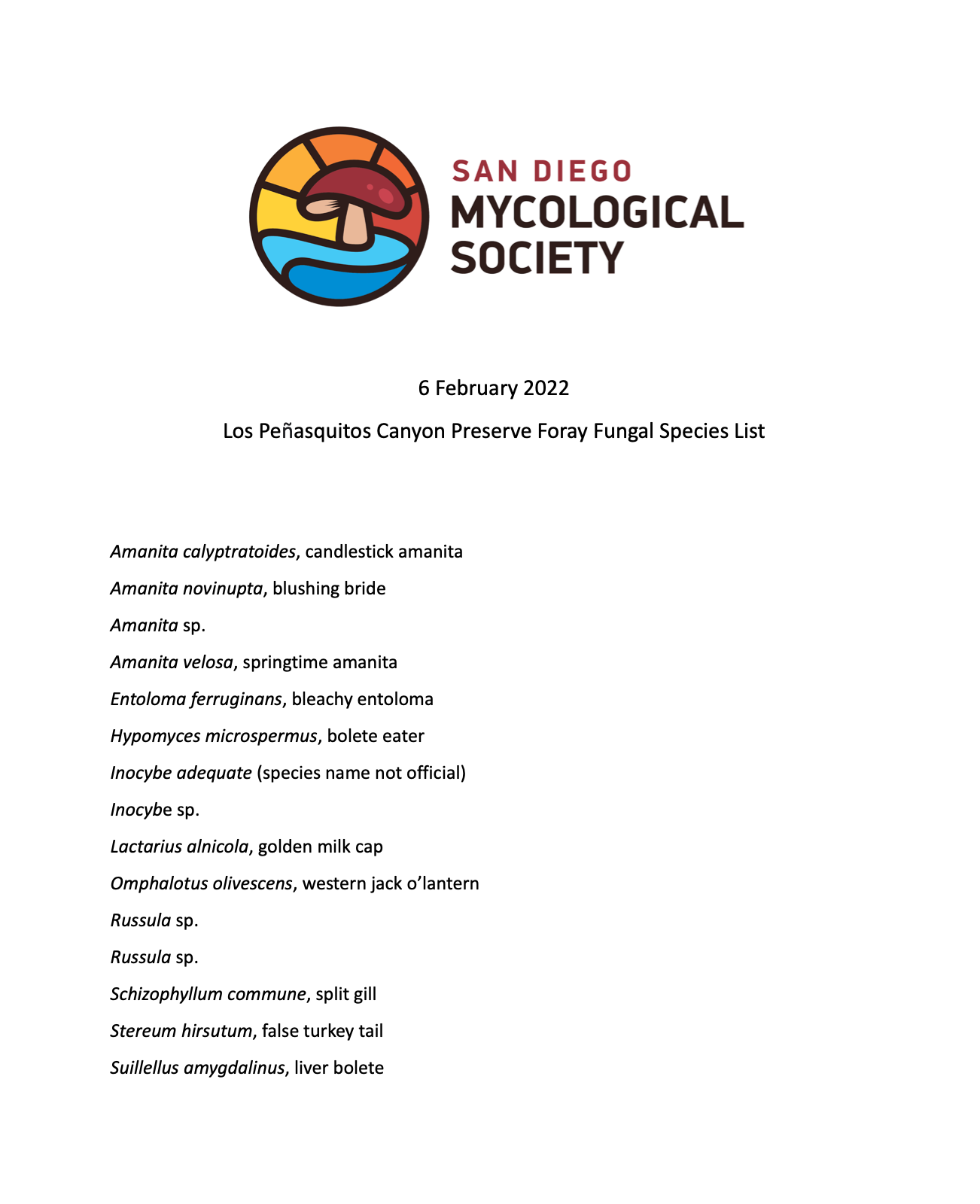 May today's rain bring with it the fruits of love of the mycological kingdom!
Mush love,
SDMYCO