Howdy Myco people!!
We have an upcoming cultivation class and here is some information.
Dakota Rambin, born in Shreveport, Louisiana, is a citizen scientist, mycologist and entrepreneur.
His disdain for mushrooms hastily melted into an incessant infatuation when a teacher in high school urged him to try his first mushroom, and to his bewilderment, it had tasted just like steak.
Eventually moving to California, Dakota became an advocate for educating communities on fungi, and spent most days with his nose buried in the works of those who shared the same passion as him; such as Paul Stamets, and Peter McCoy.
Dakota worked in mushroom cultivation consulting and research, and now is Co-Founder, Chief Operating Officer and Mycologist to his company, iMushrooms. Based in San Diego, he plans to grow mushrooms that emulate the taste of meat, supplement health to communities, and inspire those around the world to discern and cherish the plethora of gifts that fungi bring to the world.
Cultivation Class with Dakota Rambin
Monday, July 25, 2022
6-8pm
Registration required and details to follow
$20 per person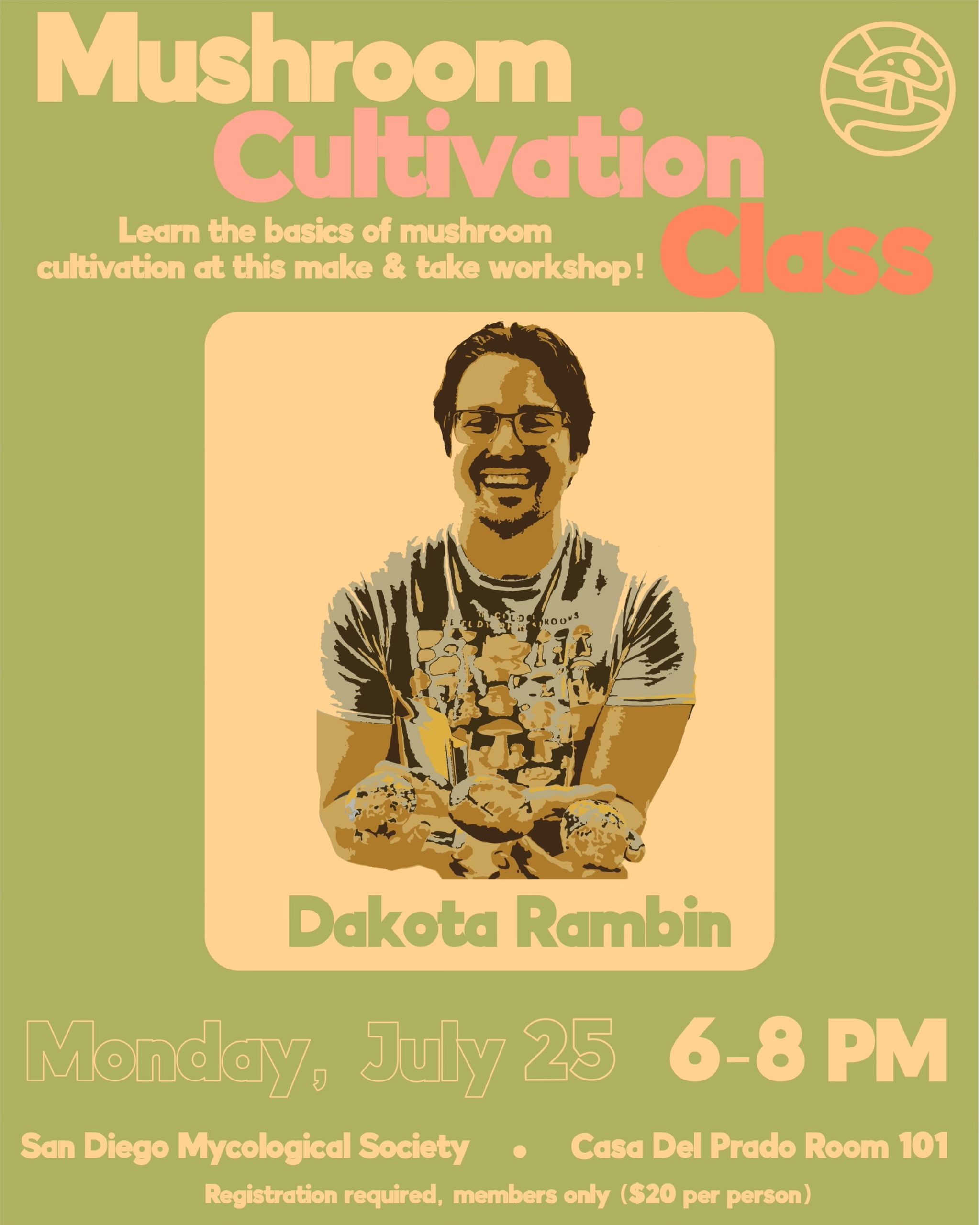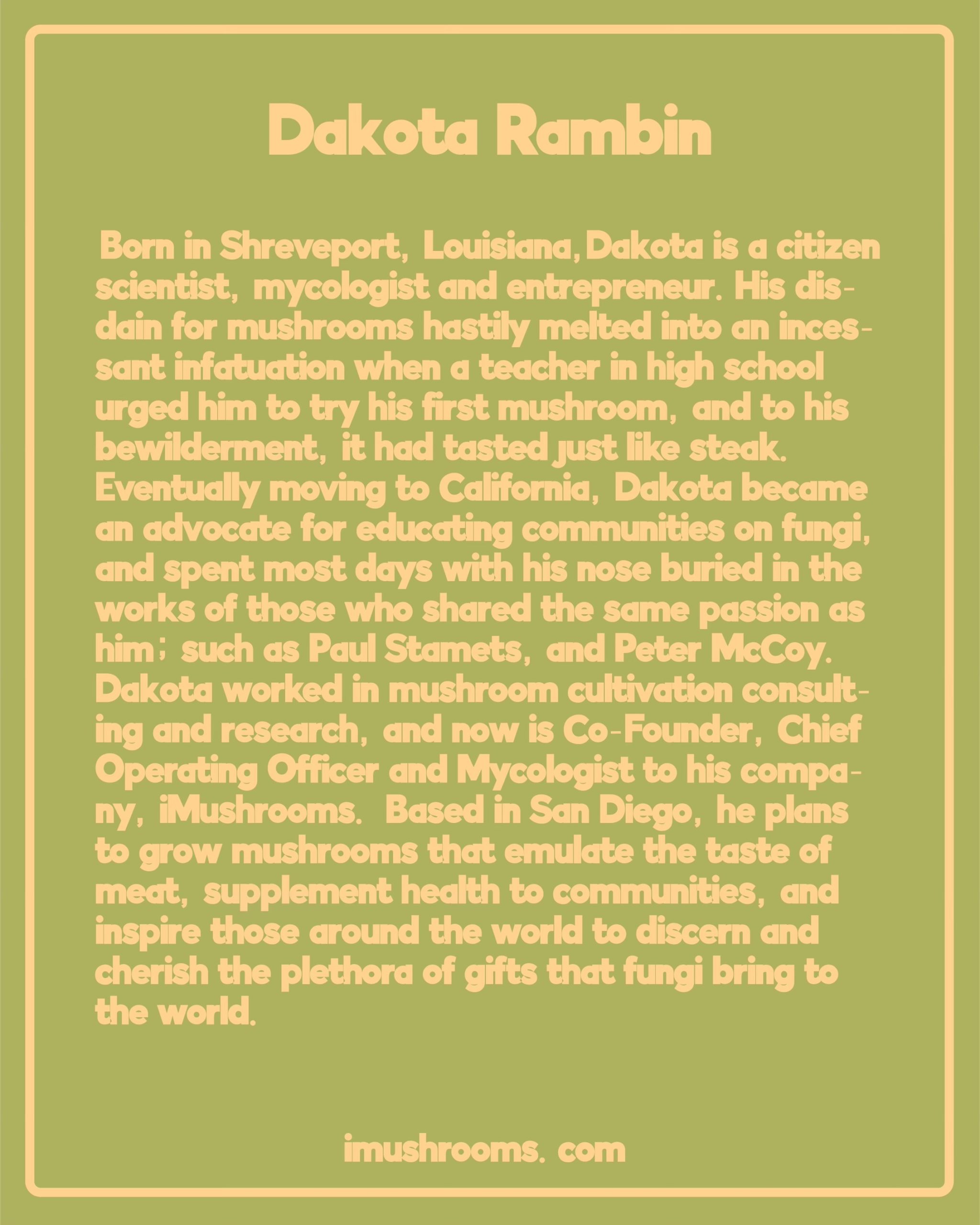 More workshops coming soon!!
Hasta la fungi!