Hello MycoFriends!
We hope you are excited to feel the weather changing! Please keep rain in your thoughts so we can get out into the field and foray!
Reminder that you can always bring in specimens for identification to our meetings! Let's show and tell what you've found in your local neighborhoods!
Mark your calendars! Our Annual Board of Directors Election will be held next month on November 7, 2022.
If you are interested in helping out our volunteer based non-profit organization, please fill out this application so we can get to know you better. We'd love to have you!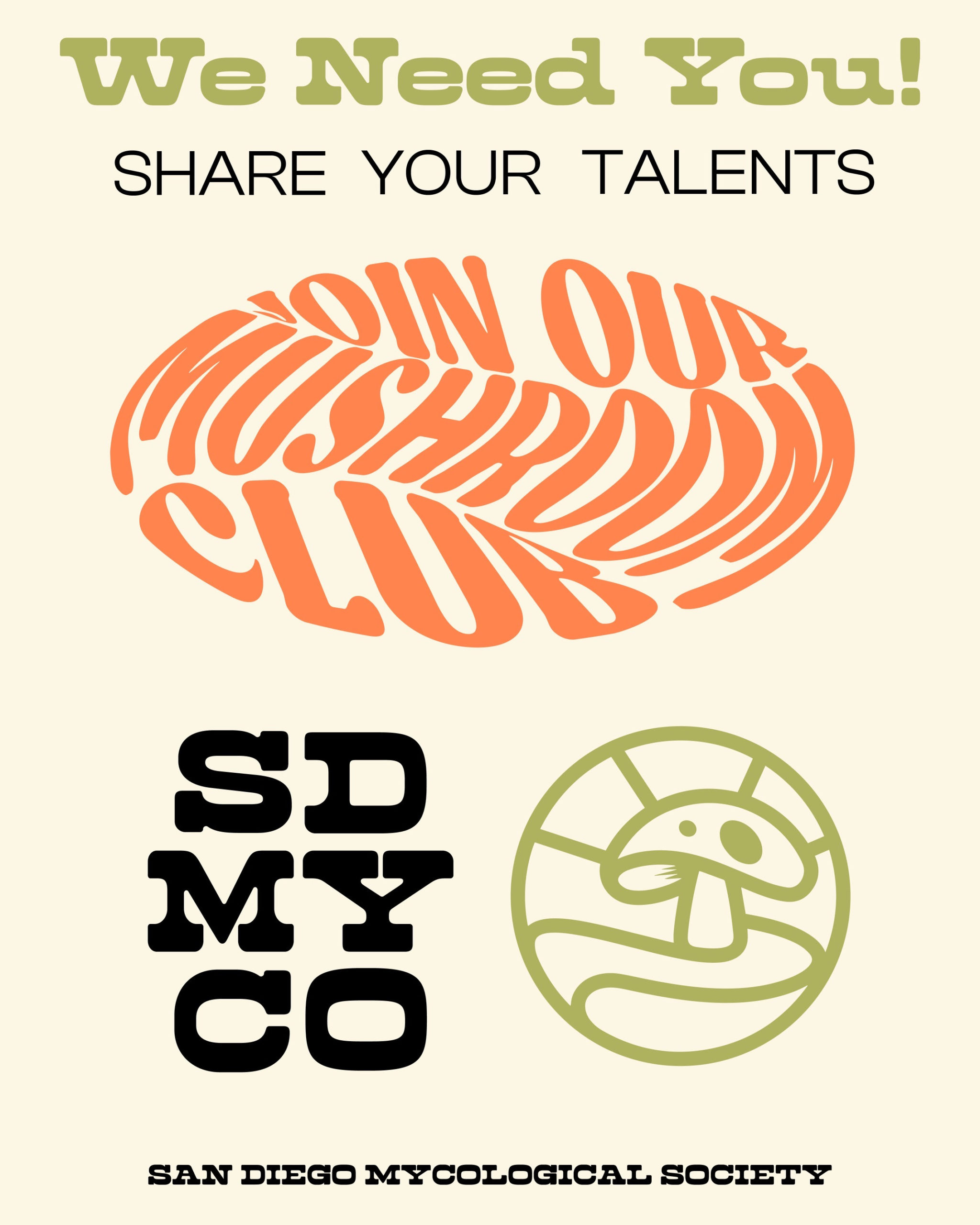 Lecture by Jess Starwood
Monday, November 7, 2022
Casa del Prado Room 101
7:00 – 7:15pm Annual Board of Directors Election and announcements
7:15 – 8:30pm lecture and Q&A
Jess Starwood is a writer, naturalist and herbalist in Thousand Oaks, CA. She is the author of "Mushroom Wanderland: A Forager's Guide to Finding, Identifying and Using More Than 25 Wild Fungi" and writes regularly for The Mycophile and several Edible magazines in SoCal. She founded The Wild Path School, a wild food apprenticeship program in 2020 which strives to connect the community to nature in a positive and sustainable way through an immersive six month program. She also leads wild food group adventures on the West Coast, Southwest United States and Mexico. She is a member of the Culinary Committee for the North American Mycological Association (NAMA) and the Newsletter Editor for the Los Angeles Mycological Society.
Instagram @jess.starwood // www.jstarwood.com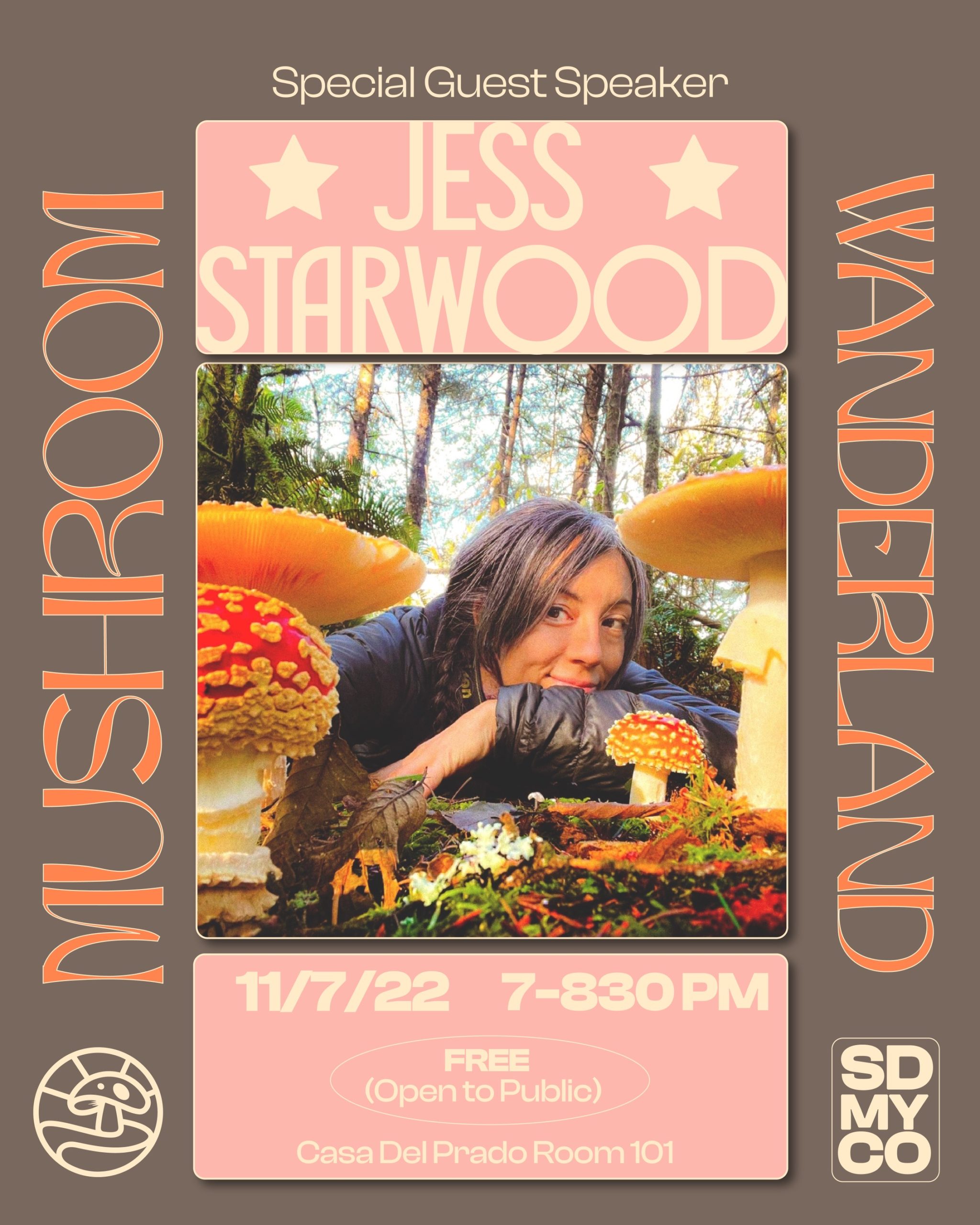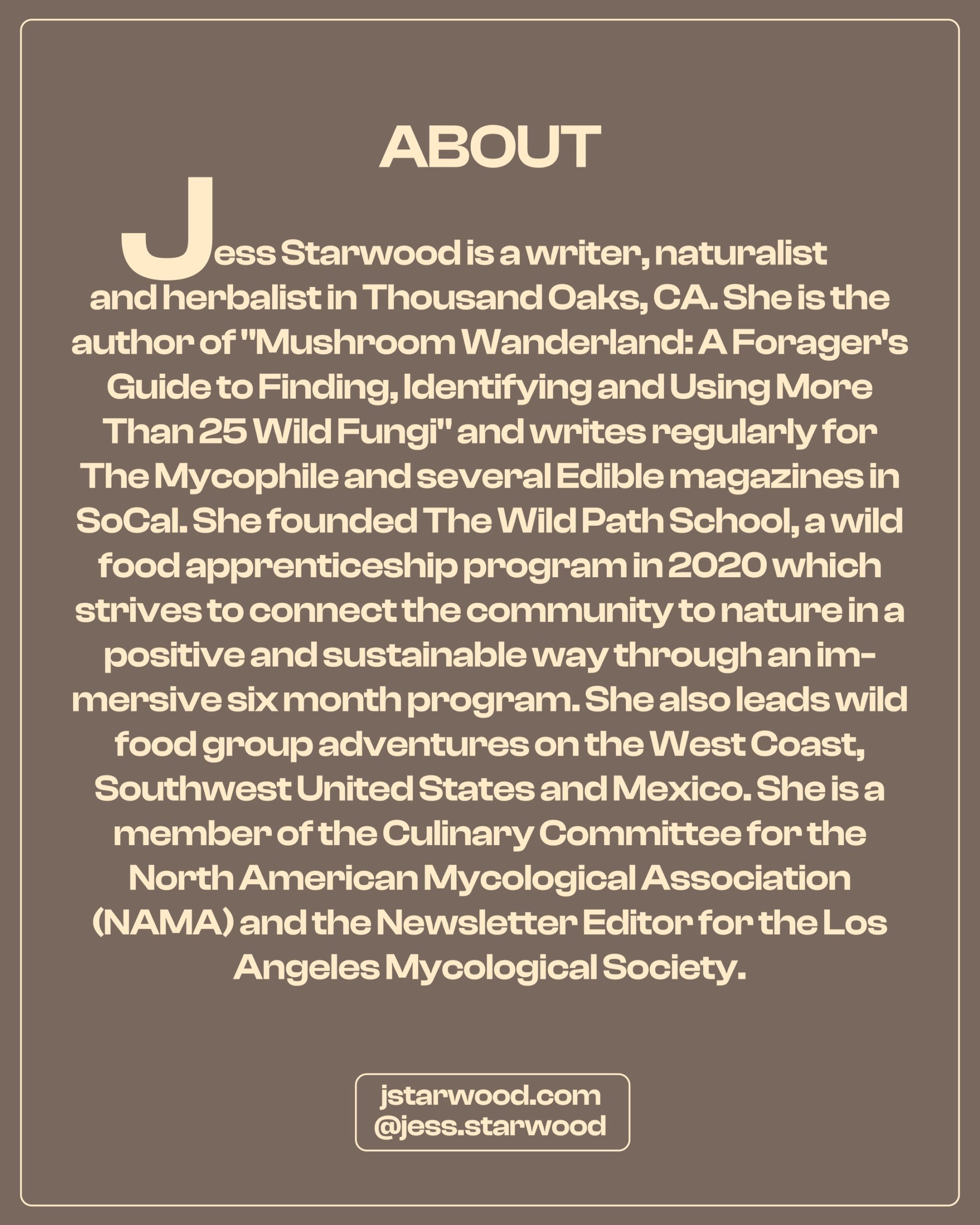 Gratitude Revealed movie screening
Live Q&A with Director Louie Schwartzberg
November 16, 2022
7pm
La Paloma Theater in Encinitas
See info below and hope to see you soon!
Mush Love,
SDMYCO