We are lucky to live in one of the most biodiverse places on the planet and our Board of Directors and volunteers are a wonderful representation of this diversity.
We are comprised of amateurs, enthusiasts, students and professionals with interests in all aspects of mycology including culinary, cultivation, identification, photography, ecology, art and more.
We are eager to bring our love of mycology to the masses so please do not hesitate to reach-out to us with any questions, thoughts or concerns.
We would love for you to join our group as a member and encourage you to participate in our events and form part of our Board of Directors! Positions are voted in yearly and open for anyone with the interest in supporting with some of the responsibilities which need to be fulfilled in order to give SDMS the best we can give. We holdi elections every November, so thank you in advance for participating and helping to make SDMS the best it can be. Thank you!
LOOKING TO SUPPORT OUR TEAM
ELECTIONS WERE HELD THIS PAST NOVEMBER 1st.
CONGRATULATIONS AND THANK YOU TO ALL OF THE PEOPLE WHO ARE NOW PART OF THE SDMS – B.o.D. team!
WELCOME TO OUR NEW 2021-2022 BOARD OF DIRECTORS TEAM!!
CURRENT BOARD OF DIRECTORS
President: Cassandra Ablola
Member since October 2014.
Previously served as Treasurer for SDMYCO since November 2017.
There is so much more than the common button or magic mushroom in terms of varieties of fungi. Bioluminescent species glow in the night forest and rich hues of caps and stems can be found throughout the globe, like an artist's color palette whose inspiration is found directly in nature. I hope to illuminate this subject and share my passion for these forms.
I love finding mushrooms in their natural habitat and so far I have seen many in the western U.S., several countries in Europe and the Philippines! Looking forward to many fruitful forays in the future!
.
Vice President: Tony Lieras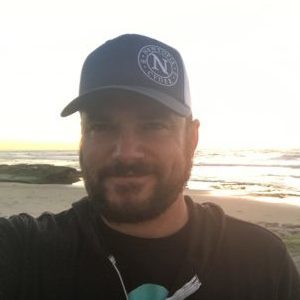 I have been a member for four years and this is my third year as a member of the board. I have many years of experience in leading large and small teams in many fields of the tech industry. I have grown shiitake and pearl oyster mushrooms in my own backyard and am very excited to learn how to identify and how to proliferate the beautiful life of mushrooms within my own community.
.
Secretary: Kalyn Ouellet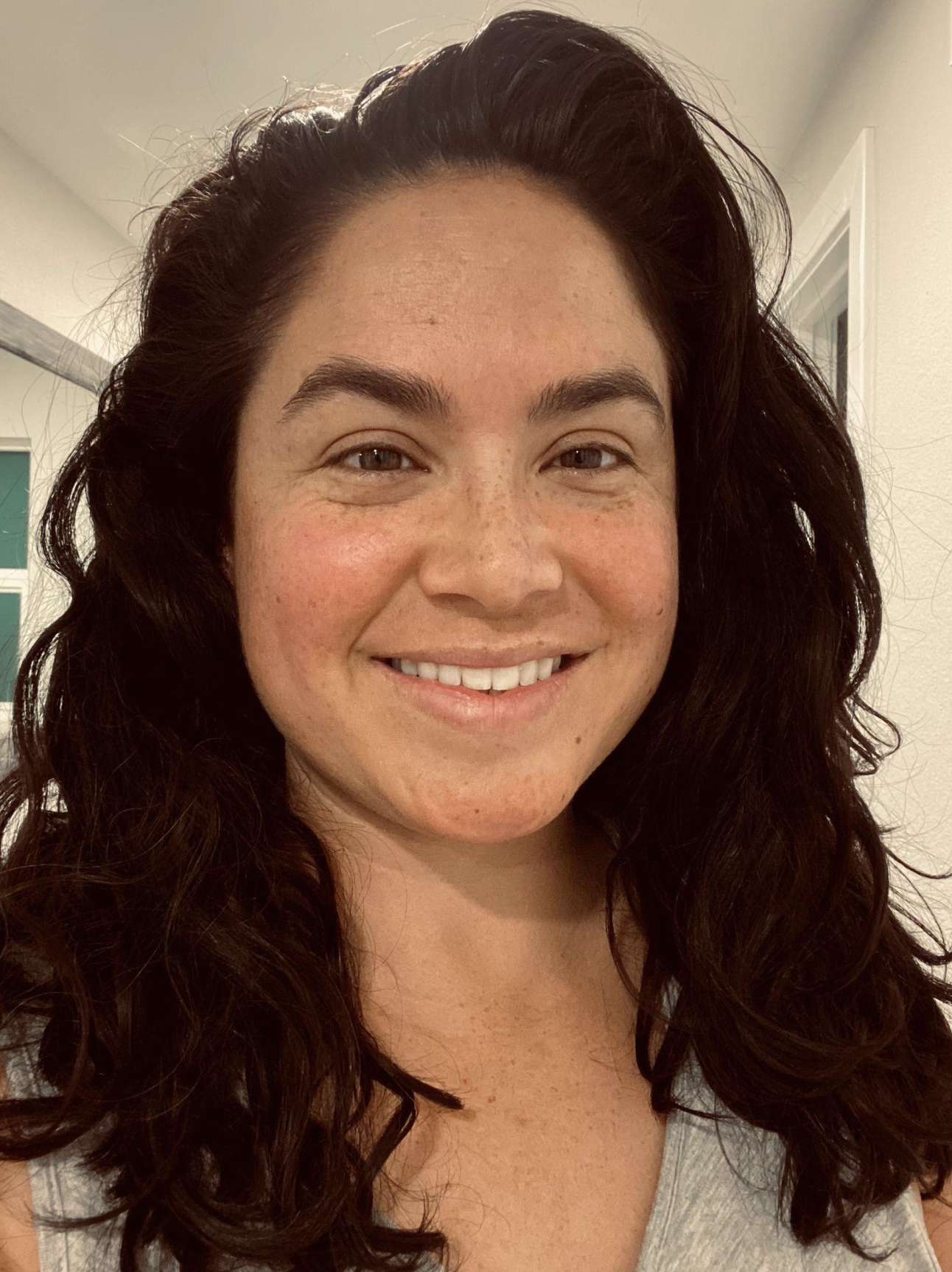 Kalyn is a San Diego native and mushroom enthusiast who joined SDMYCO in 2008. Always loving to cook with mushrooms, she sought out the club after listening to a talk given by Dr. Andrew Weil on the health benefits of the shiitake and maitake species.
.
Treasurer: Annette Ruano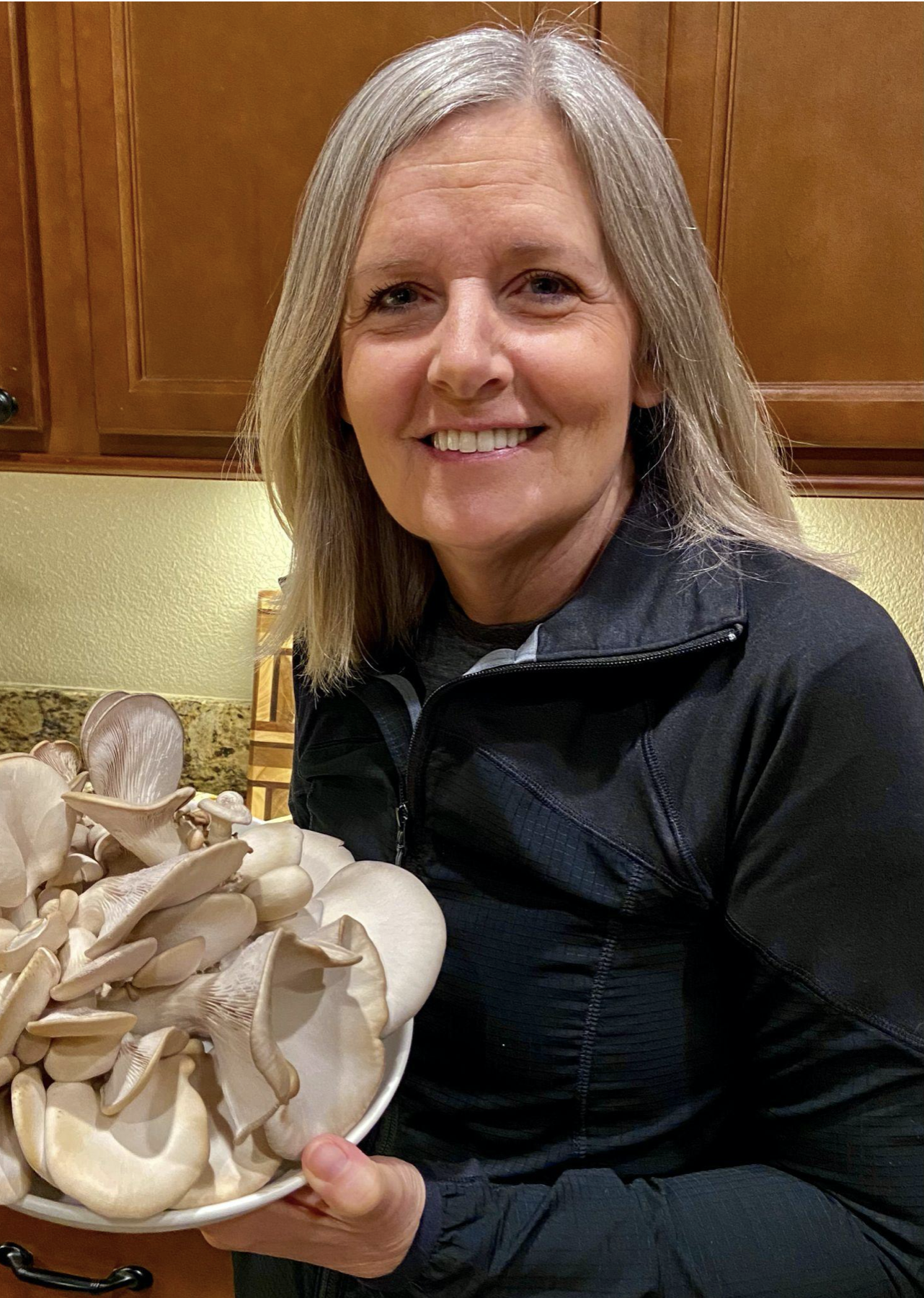 I am looking forward to my first year on the board and helping out with the club. Although I consider myself a "mushroom newbie", I can't think of a better way to learn more and make connections with other enthusiasts.
.
Education Manager: Elia Gomez Smith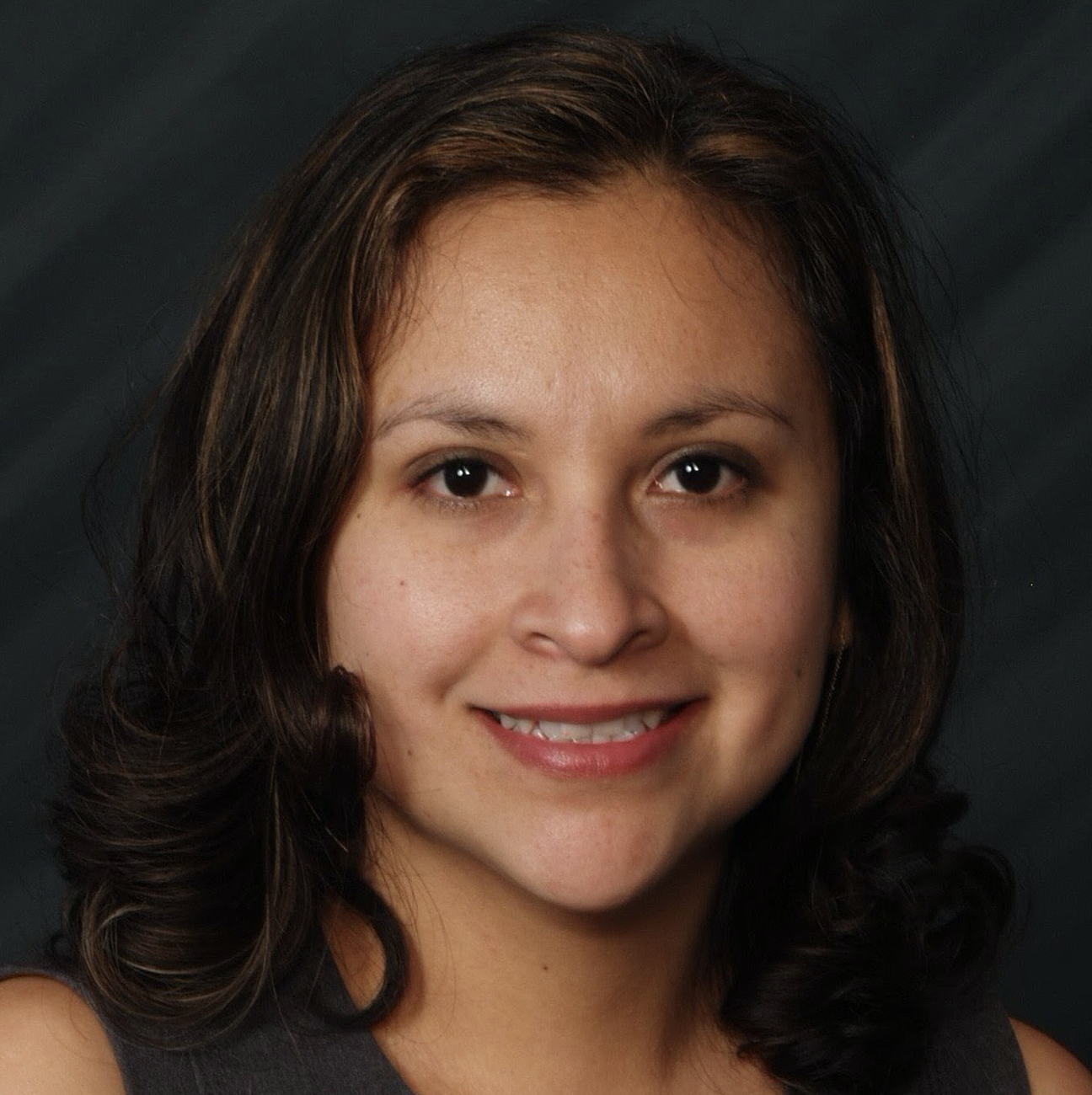 I joined SDMYCO in 2020. I have a bachelor's in Chemistry. I completed a Biorenewables  Certificate at UCSD as an Analytical Chemist. I am fascinated by the morphology of mushroom spores. I am interested in medicinal mushrooms and the process of fermentation during the growth of mycelium.
I have been a homebrewer for a decade working with "liquid fungus".  I am the recipient of the Brewing for Diversity scholarship, representing women in the brewing industry. My immediate goal is to become a brewmaster.
As the new Education Manager, I am committed to bringing the resources that support learning about mycology.
.
Social Media Manager: Alonna Farrar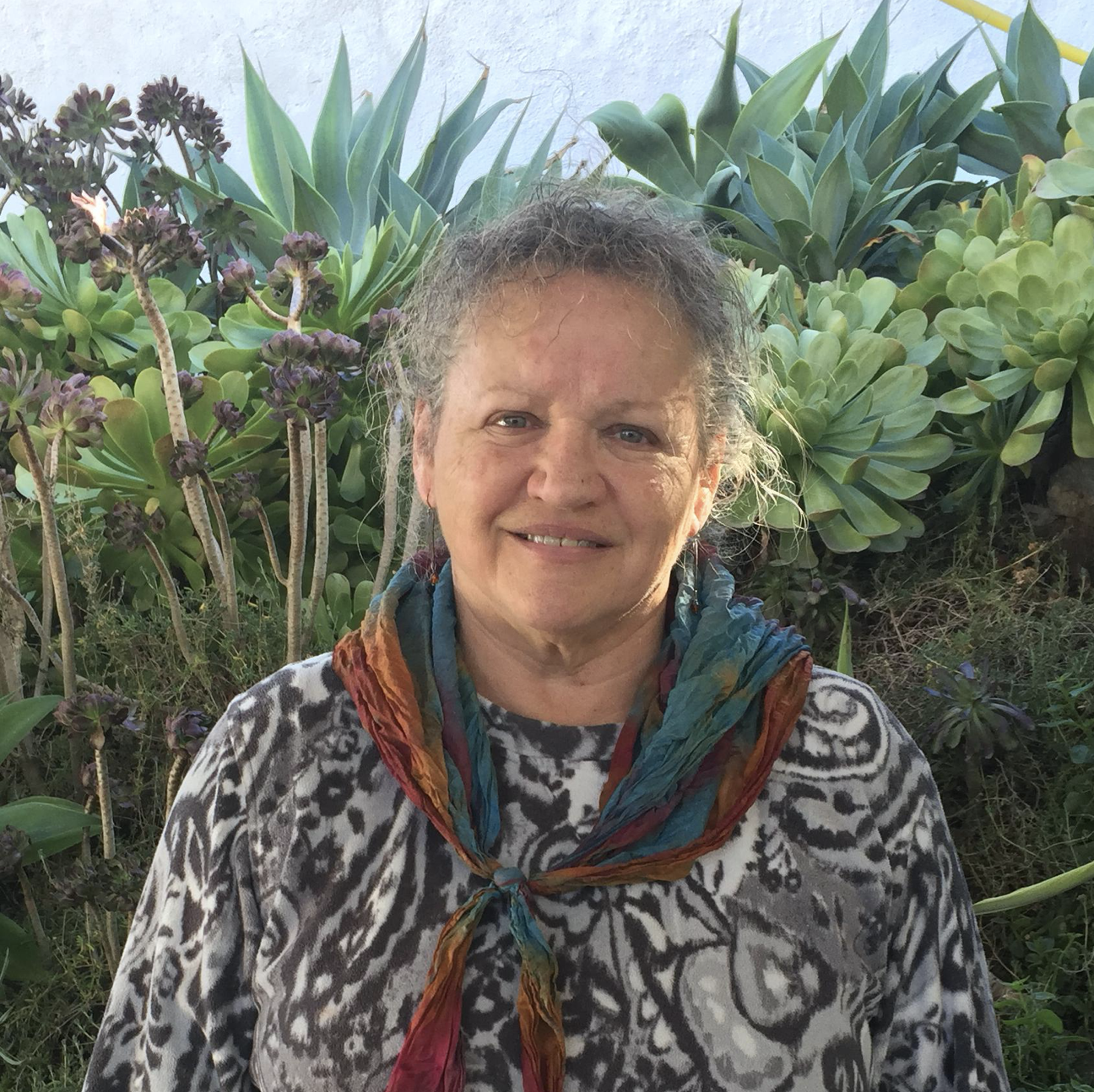 Married for 42 years to (mushroom grower and entrepreneur since 1982) Steve Farrar, with 2 children and a granddaughter. I have sold mushrooms at farmers markets and fairs in the area since my husband first started growing oyster, beech, shiitake & enoki mushrooms here in 1987- 2006 and since then 11 different medicinal mushrooms for OM mushrooms / M2 ingredients.
My studies in Washington and California State community colleges, Washington State U and U of Idaho has been majoring in Fine Arts and Graphic Communication Arts. I have worked freelance since 1982 in Scientific and Medical Illustration, Courtroom Graphics, and various product graphics (including mushroom packaging, sometimes for other mushroom growers as well), illustration, web sites and branding. In 2017, I retired after 16 years working FT as a graphic artist for Palomar College in San Marcos. We have lived in San Diego County since 1987. I have enjoyed being a member of the San Diego Mycological Society since 2000 or so and learning about different wild mushrooms, going on forays and meeting some amazing members of mycological groups in the United States including attending 4 Telluride Mushroom Festivals. I look forward to helping with social media for our SDMYCO group and meeting other new members. Members: Please let me know if you have any useful information or pictures that you would like to share on our social media platforms.
.
Michelle Jachimowicz: Communications Manager and NAMA SW Regional Trustee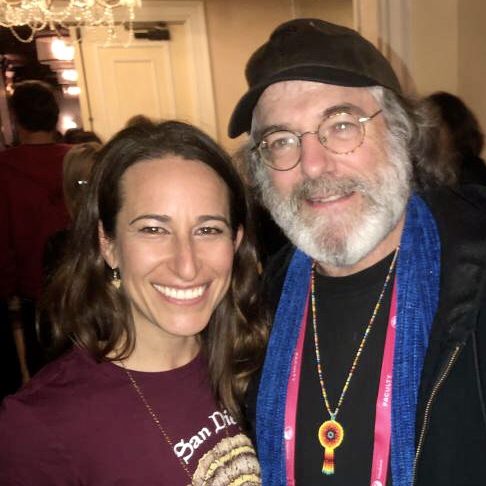 I joined the San Diego Mycological Society in 2011. I have been attending meetings and helping with events ever since. My fascination with mushrooms peaked in 2008 as I was trekking through the jungles of Costa Rica while working as a manager of a biological station. During this time I became interested in the role fungi played in the environment. I joined the club to continue to expand my knowledge about mushrooms and how they can be utilized in all aspects of life. As President, I am so excited to be able to to expand my passion for fungi while promoting our local mycelial network.
.
Newsletter: Keith Leyva & Jennifer Wolschlag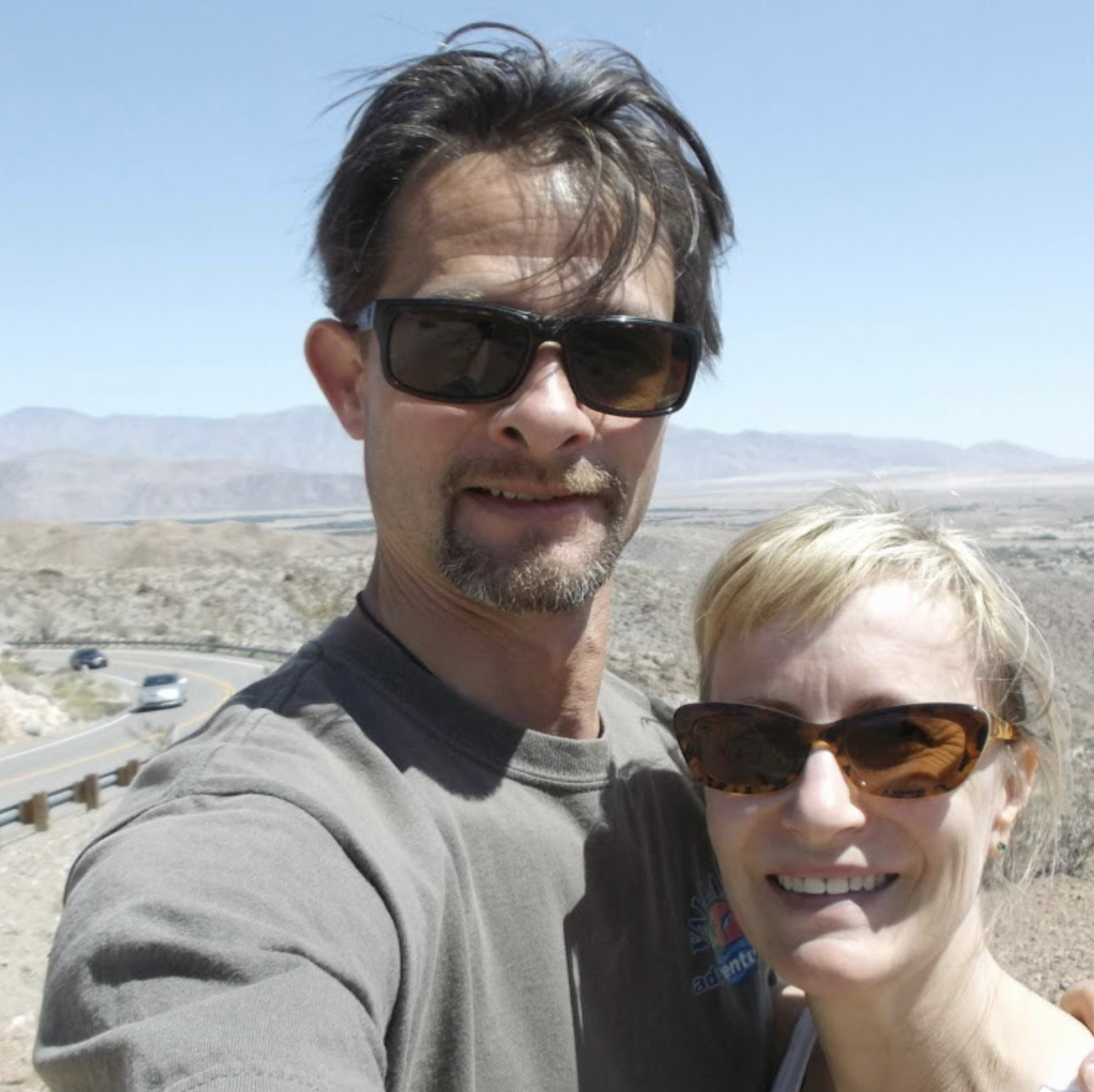 We are new and enthusiastic members of SDMYCO and grateful for the opportunity to become part of this mycelium of mycophiles! Although we are newbies in this primordial world, we are fascinated by the mystery and presence of the fungal world. My first introduction to mushrooms began with my younger sister having eaten an unknown species, and being subsequently rushed to the hospital. Later enchantment came in the form of The Invisible Landscape by Terrence and Dennis McKenna, and by the further expositions by Terrence himself.
.
Foray Manager: Alexis Schillinger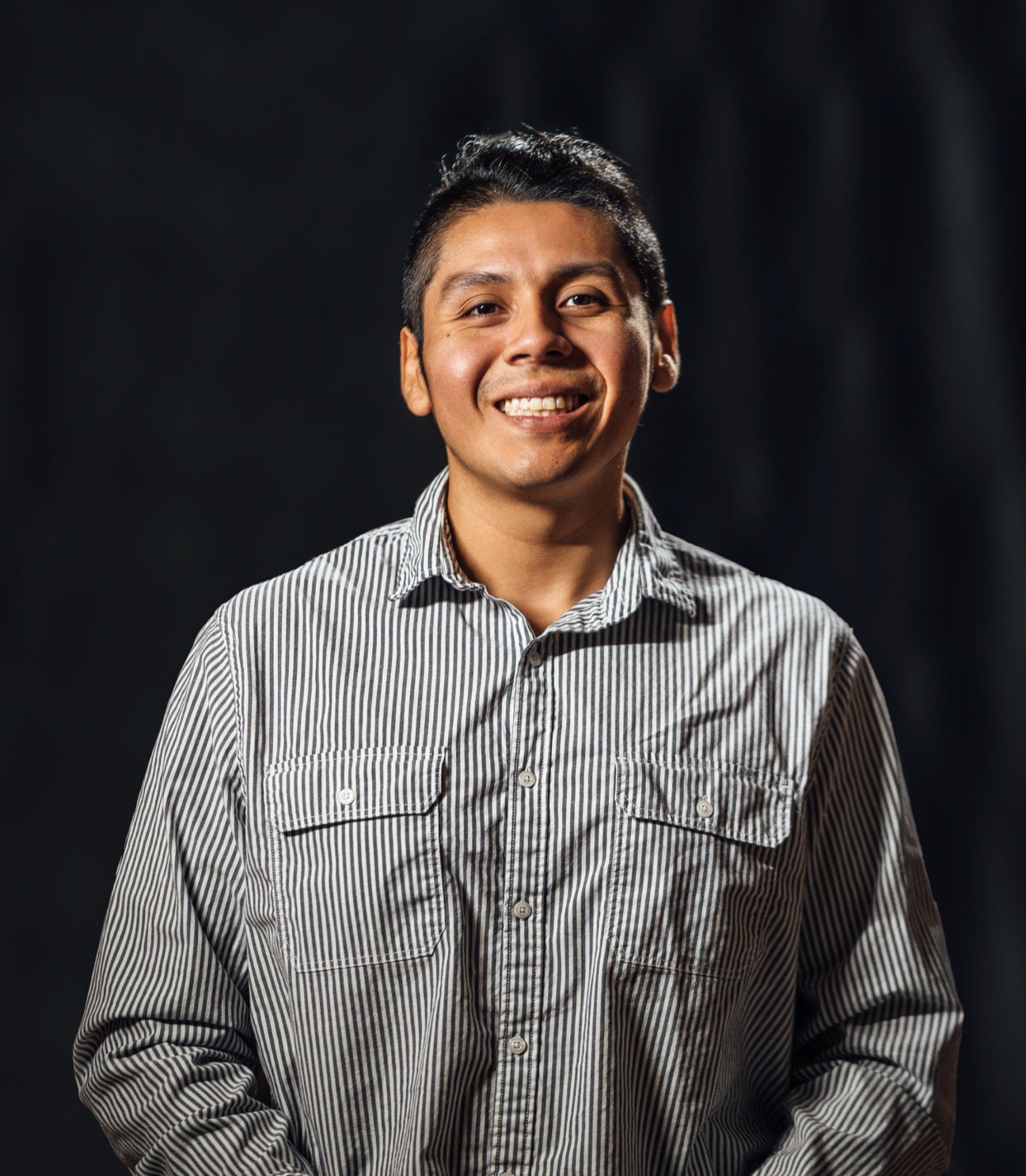 This is my first year with the San Diego Mycological Society. I am ecstatic to expand my knowledge in fungi and had interest in mushrooms for a couple years. I want to use it's nurturing properties to create recipes that heal the body.  Mushrooms are a wonderful substitute for meat and can be cooked in a variety of ways.
I enjoy venturing through woods and hiking mountains which is why I believe the foray manager position is perfect for me. I want to provide a safe, fun, and adventurous experience for all foray events. I'm looking forward to expanding our community!
.
Membership Manager: Brent Nowinski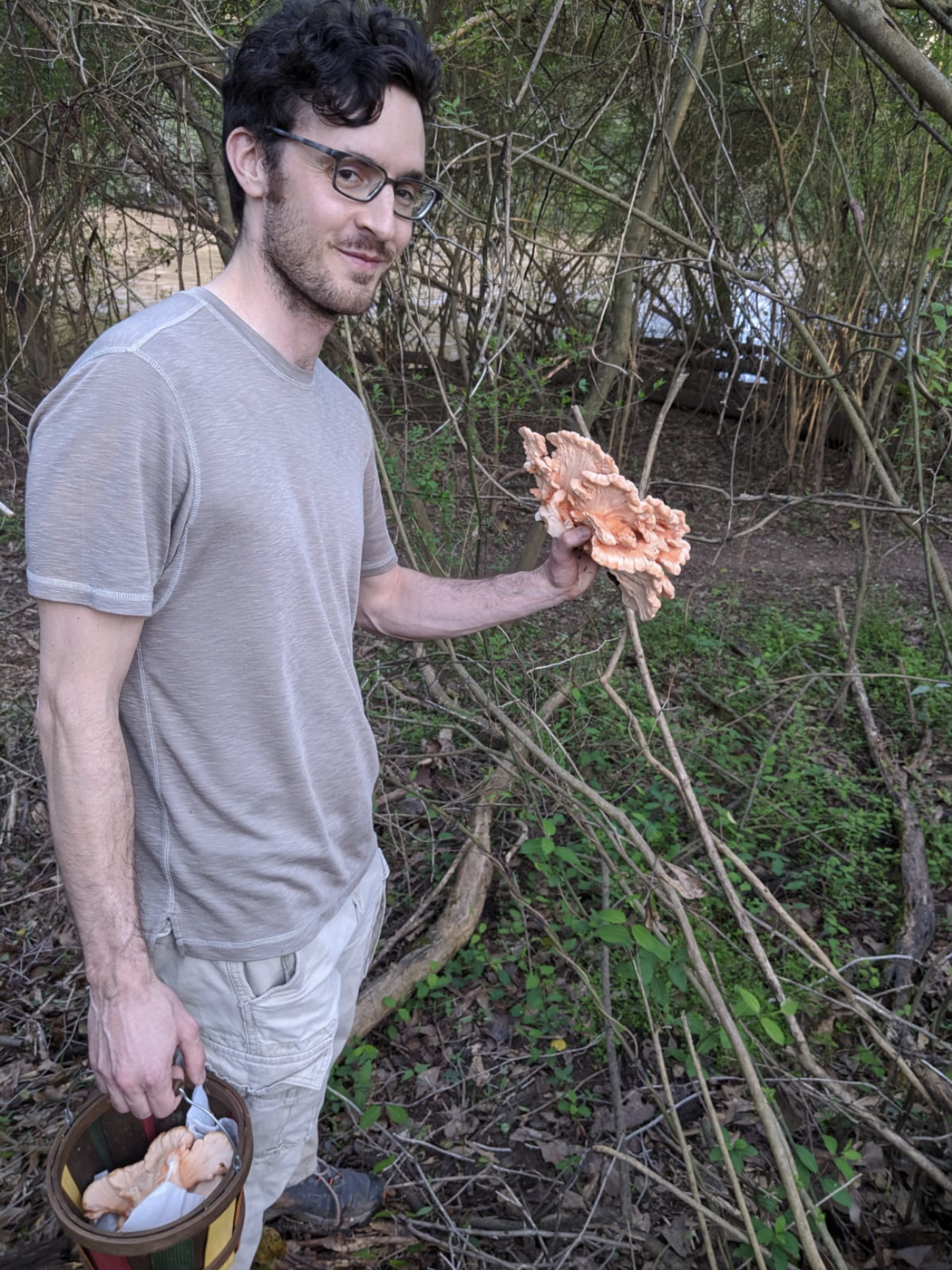 I joined the club in 2021 and am serving as the Membership Co-Director. I became fascinated with mushrooms after finding different types of edible ones in the woods of Georgia and watching honey holes develop with the seasons. I am looking forward to recruiting many new members and helping folks join!
.
Web Master and Design, Editor : Abelardo Rodriguez
I have been involved with SDMS since about 2013. I started my histoire du champignon reading articles in the New England Journal of Medicine on Japanese studies of specific mushrooms and their medicinal properties, after searching for alternative therapies, and found immediate love with Reishi (Ganoderma Lucidum). I love learning about the healing relationship between corresponding parts of the body and mushrooms or other plants. I've worked in Broadcast TV and Production Media for over 2 decades, hosting a live local morning news show for many years and have a passion for medicinal herbs & sciences and creative arts, so naturally, I print t-shirts with mushrooms. I am also a part of several other societies in Balboa Park, among these, the SD Gem and Mineral Society and the SD Medicinal Herb Club. 
Current project in SDMS is continuing to build our new website. 
Instagram: @ a l c h e m i c a l v i b r a t i o n s / @ a b e l a r d o a r t s / @ b e e e _ a r t
.
Citizen Science Manager: Mary Ann Hawke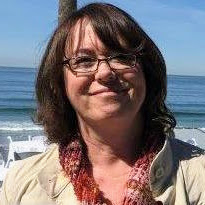 As one of the scientists in SDMYCO, I've been working on citizen science projects like DNA barcoding the mushrooms of San Diego and research projects like studying fungal spores at Scripps Institution of Oceanography. I love the way that mycology brings together such a diverse group of people, who all have their own reasons for being interested in fungi, whether it is through science, cultivation, food, human health, ecological health, travel, or art.
.
Club Chef: Sarah Restivo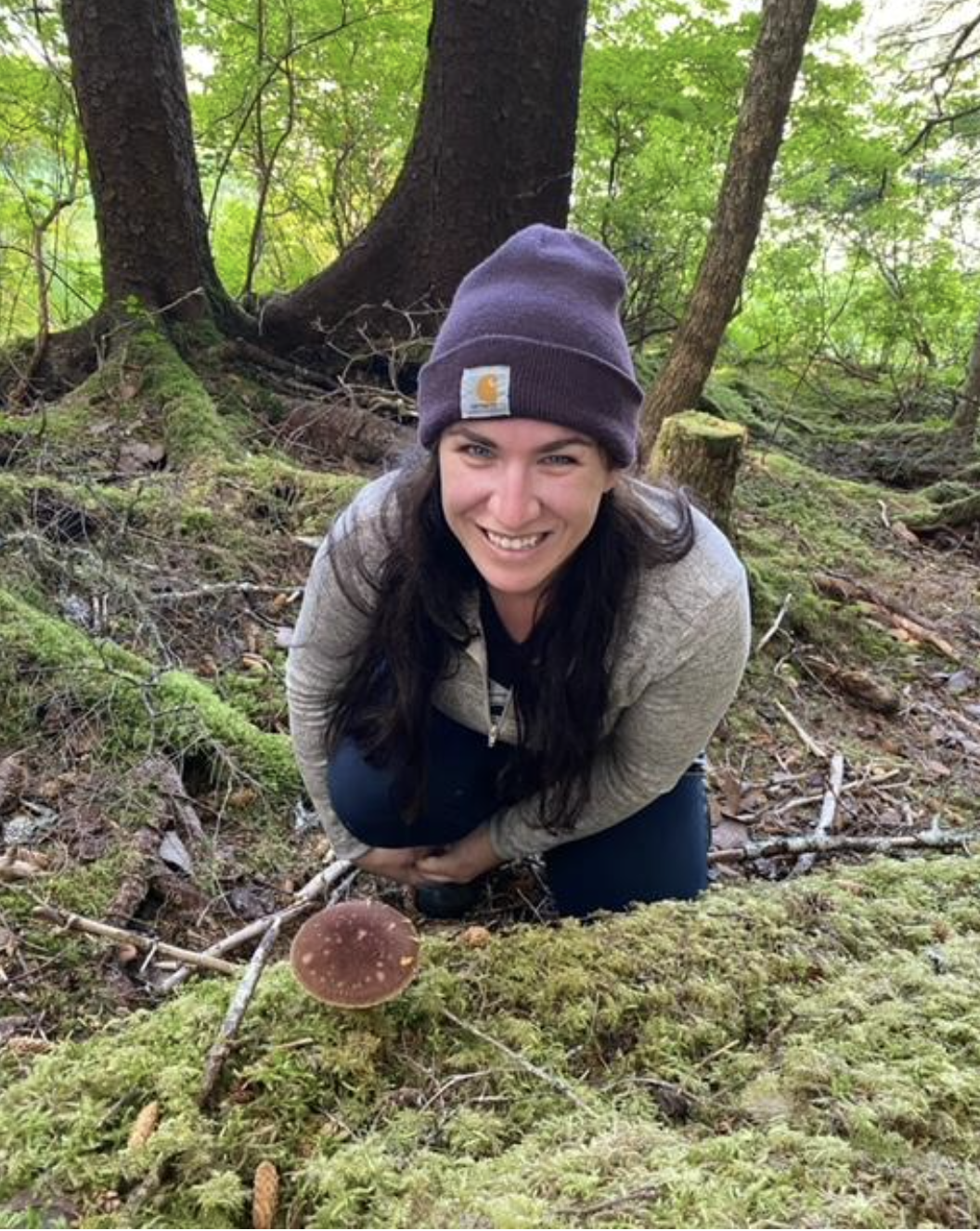 I have been the Chef of the San Diego Mycological Society for 3 years now. The journey of learning about mushrooms is never ending! I have learned so much the past 3 years.
I have been interested in cooking ever since I can remember. It has always been my passion. I especially love cooking with mushrooms because of how creative you can be with them! There are so many different kinds and ways to prepare. Please come join us at one of our mushroom dinners!
.
Fungus Fair Assistant: Judith Fernandez Ziegel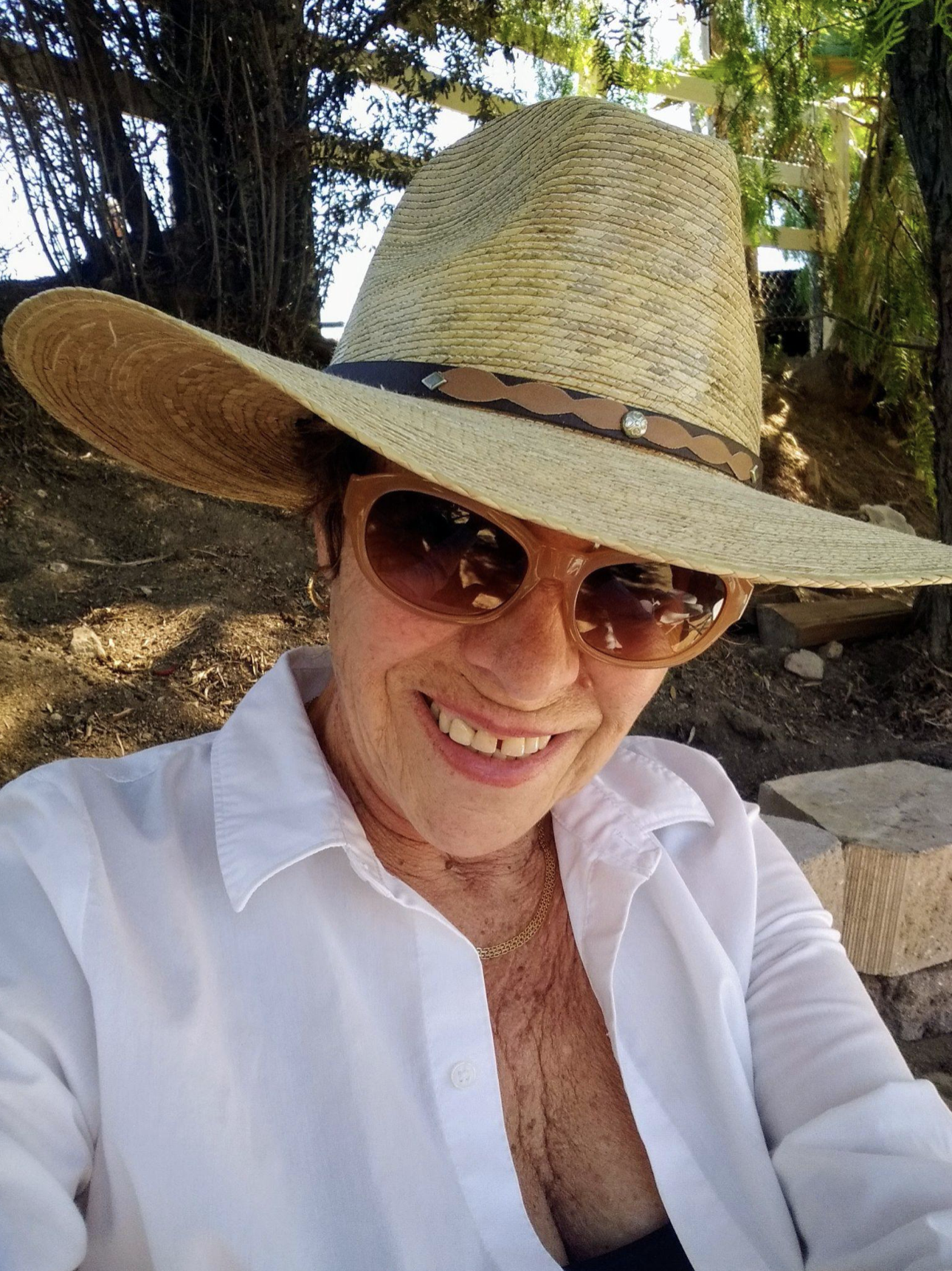 As an aficionado of Life Art and Nature,  I am amazed by the kingdom of the Fungi. Beautiful design of shapes and colors emanating from the most unusual places and relentless function. Symbols of renewal over decay.
I'm proud to be a part of the San Diego Mycology Society.
.
Board Advisor: Pat Nolan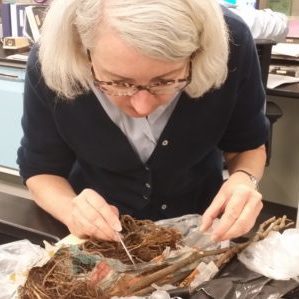 I've been with the club from nearly the start. I'm a plant pathologist so I see a lot of microfungi, but wasn't very familiar with the macrofungi and the club is a great way to learn about them and meet great people.
.
Board Advisor and Rain Dance Manager: Michelle Innis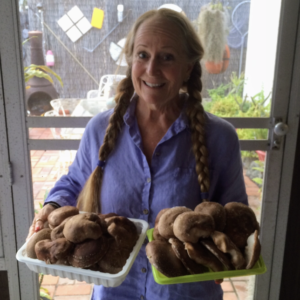 My husband and I joined the club in 2012 and I have been secretary for the past four years. I initially took a master gardeners class with a focus on mushrooms taught by one of our members, Sam Andrasko of Creekside Mushroom Farms. I was interested from a medicinal point because of my son's illness. We have been growing shiitake at home for five or six years. Mushrooms are a natural fit in my life as we love to hike and photographing them out in the wild has become one of my greatest joys
.
Board Advisor: Bonni Thoresen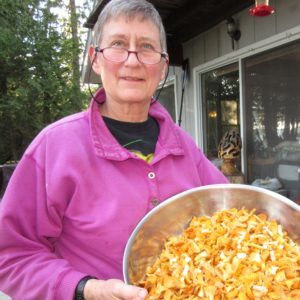 SDMYCO was being founded at the time I first encountered the mushrooms that got me hooked on studying mycology, Amanita muscaria. Luckily, I was soon directed to the club and have been involved ever since helping with the board, mushroom fairs and forays. SDMYCO has been a haven of like-minded people, educating, inspiring and becoming friends. 
.
Founding Member: Elio Schaechter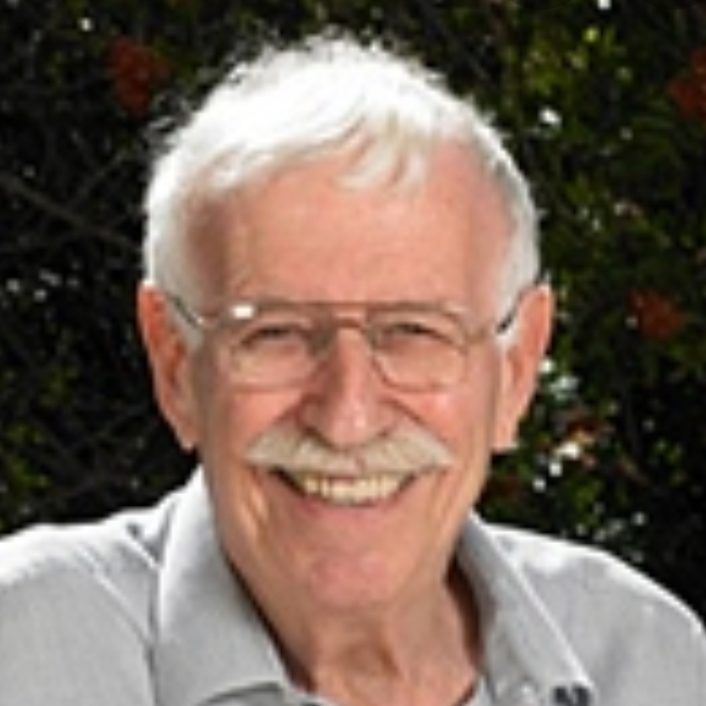 Elio, co-founder of SDMYCO, has been a great source of inspiration and teacher to many over the years. Elio maintains teaching positions at both SDSU and UCSD. Elio loves writing and besides authoring dozens of scientific papers and classic microbiology books, in 1997 his delightful book, In the Company of Mushrooms, was published by the Harvard University Press. In 2006, he helped originate the popular blog Small Things Considered, published by the American Society for Microbiology, with which Elio and co-bloggers continue to share appreciation of Earth's microbes which of course, sometimes feature fungi!
About 20 years ago, Elio and a few like-minded folks joined efforts and started compiling an online collection of mostly European classical artworks depicting mushrooms. A few years ago NAMA adopted and incorporated the Registry of Mushrooms in Works of Art. 
https://schaechter.asmblog.org/elios_memoirs/
A/V Manager: Andrew Gottlieb (A/V Manager)
Additional Board Advisors: Les Braund, Sam Andrasko, Darcy Salzl