We are lucky to live in one of the most biodiverse places on the planet and our Board of Directors and volunteers are a wonderful representation of this diversity.
We are comprised of amateurs, enthusiasts, students and professionals with interests in all aspects of mycology including culinary, cultivation, identification, photography, ecology, art and more.
We are eager to bring our love of mycology to the masses so please do not hesitate to reach-out to us with any questions, thoughts or concerns.
We would love for you to join our group as a member and encourage you to participate in our events and form part of our Board of Directors! Positions are voted in yearly and open for anyone with the interest in supporting with some of the responsibilities which need to be fulfilled in order to give SDMS the best we can give. We holdi elections every November, so thank you in advance for participating and helping to make SDMS the best it can be. Thank you!
LOOKING TO SUPPORT OUR TEAM
ELECTIONS WERE HELD THIS PAST NOVEMBER 7th.
CONGRATULATIONS AND THANK YOU TO ALL OF THE PEOPLE WHO ARE NOW PART OF THE SDMS – B.o.D. team!
WELCOME TO OUR NEW 2022-2023 BOARD OF DIRECTORS TEAM!!
(we will work to get bios and photos up asap!)
CURRENT BOARD OF DIRECTORS
President: Cassandra Ablola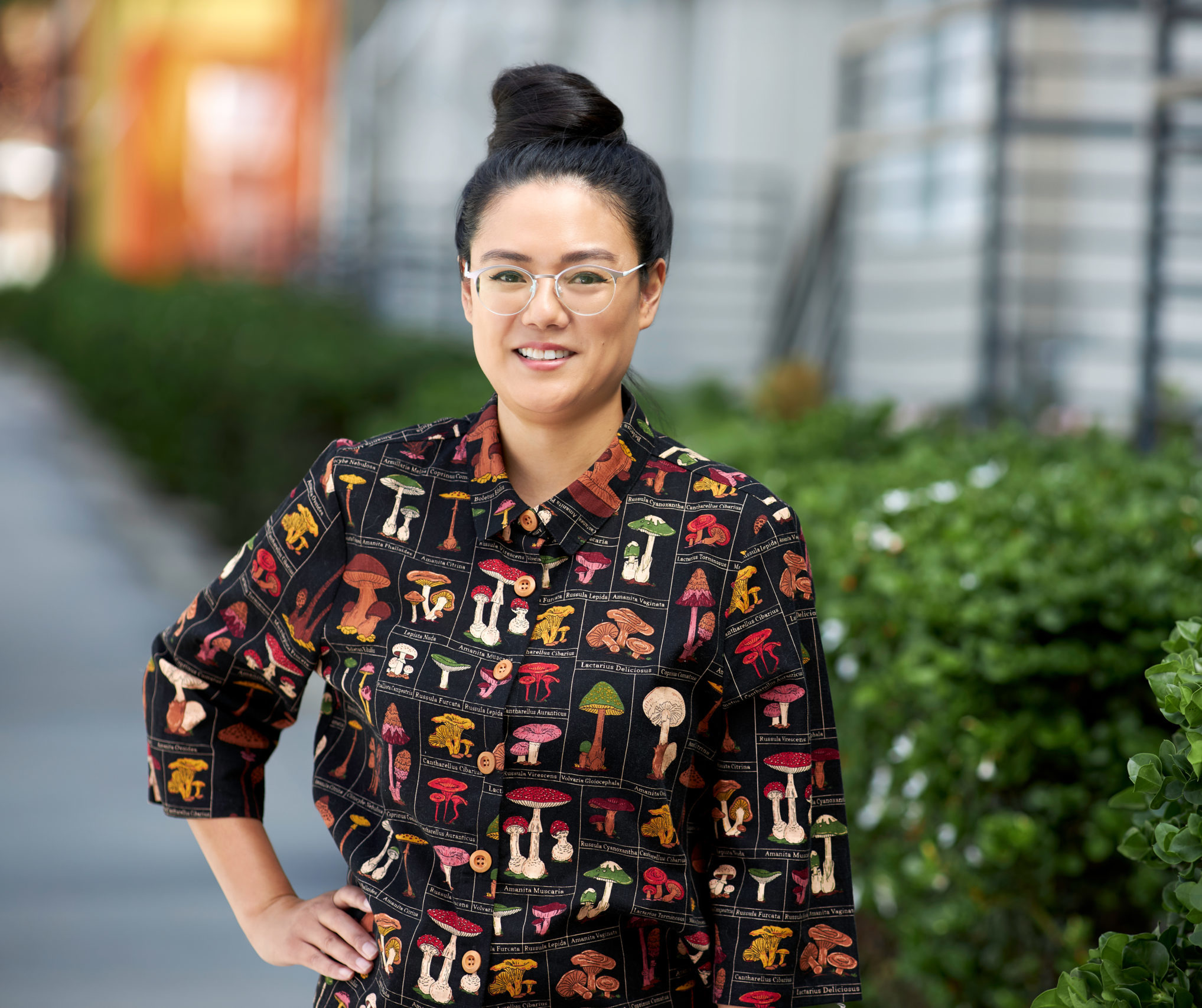 Member since October 2014.
Previously served as Treasurer for SDMYCO 2017-2021 and this is the second year serving as President.
There is so much more than the common button or magic mushroom in terms of varieties of fungi. Bioluminescent species glow in the night forest and rich hues of caps and stems can be found throughout the globe, like an artist's color palette whose inspiration is found directly in nature. I hope to illuminate this subject and share my passion for these forms.
I love finding mushrooms in their natural habitat and so far I have seen many in the western U.S., several countries in Europe and the Philippines! Looking forward to many fruitful forays in the future!
.
Vice President: Morgan Rockwell
Experimental mycologist, engineer & software developer with 23+ years of experience as an entrepreneur, building computer science businesses to evolve the computer and computing to the next plateau. My goals focus on all the technologies and techniques required to get humans a permanent settlement on Mars.
My focus on Mycology, Astrobiology and Astromycology is to help build the pathway of science, engineering and technology to develop a living soil on Mars, so that humans can survive, grow food and one day make Mars a second home. The only way this can be done is with the power of fungi, mycelium and our friendly mushrooms!
.
Secretary: Mark Jenne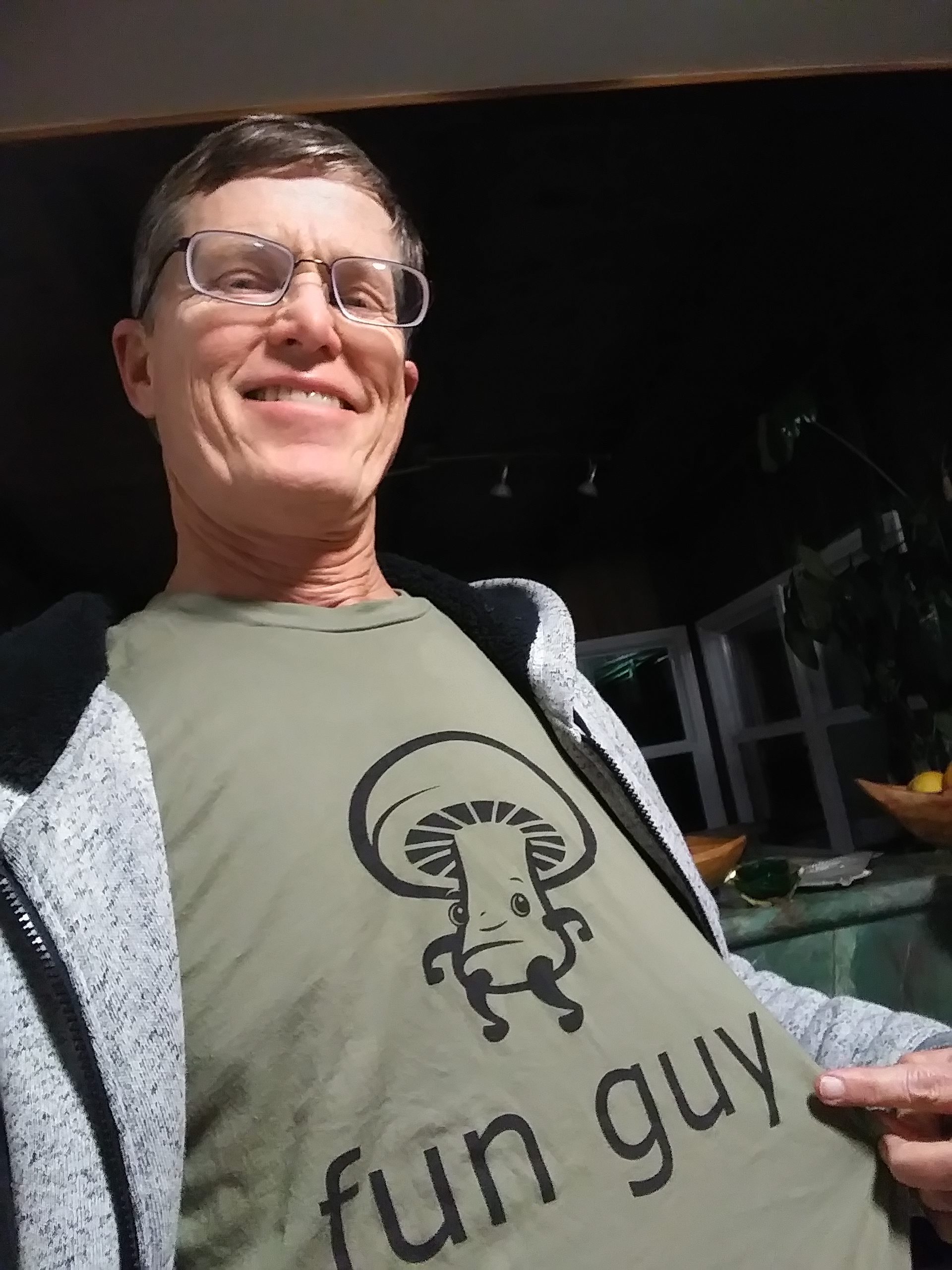 I've been a member of the SDMS for a few years now, and have mostly just enjoyed the activities without doing much to keep the gears turning. Fungi are everywhere, mysterious, beautiful, surprising, and fascinating–what's not to like? I've been doing volunteer work (restoration, education) at the San Elijo Lagoon for several years and was always intrigued by the mushrooms we found and surprised that none of the naturalists could talk about them or often even identify them, and now find myself slowly becoming "the mushroom guy" in the group of naturalists/docents there.
.
Treasurer: Melissa Casey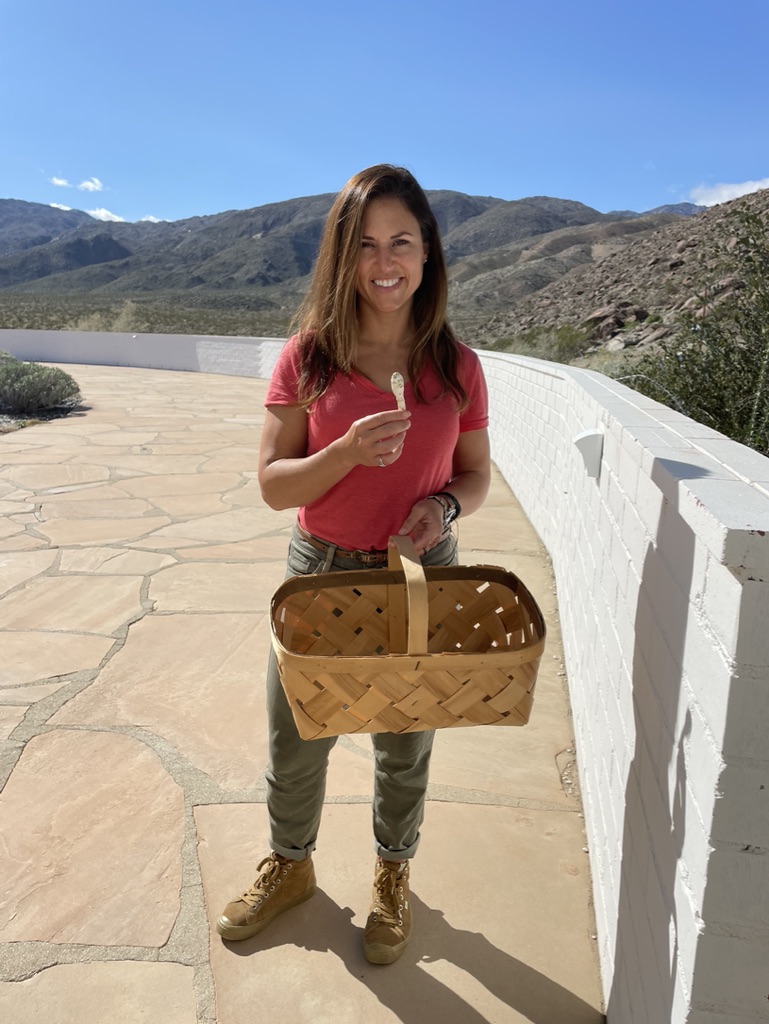 Mel's professional background is reminiscent of a fungal root system….it has been marked by diverse experiences with numerous industries and opportunities just as mycorrhiza are marked by their relationships with a variety of plant roots- symbiotically, of course.
From development work in the Middle East, North Africa and Latin America, to farming in Europe, and marketing and strategy in DC, NYC and SF, Mel loves to learn and to broaden her perspective by constantly finding new and unique challenges and strives to contribute to positively impacting the world around her.
Formerly mycophobic, Mel did not develop her love for fungi until about 15 years ago when traveling in Eastern Europe. It was more a revolution than evolution as her passion literally shroomed in a matter of minutes that magical summer marked by glorious foraging and delicious dishes that would render her a newfound mycophile.
.
Education Manager: Justin Shaffer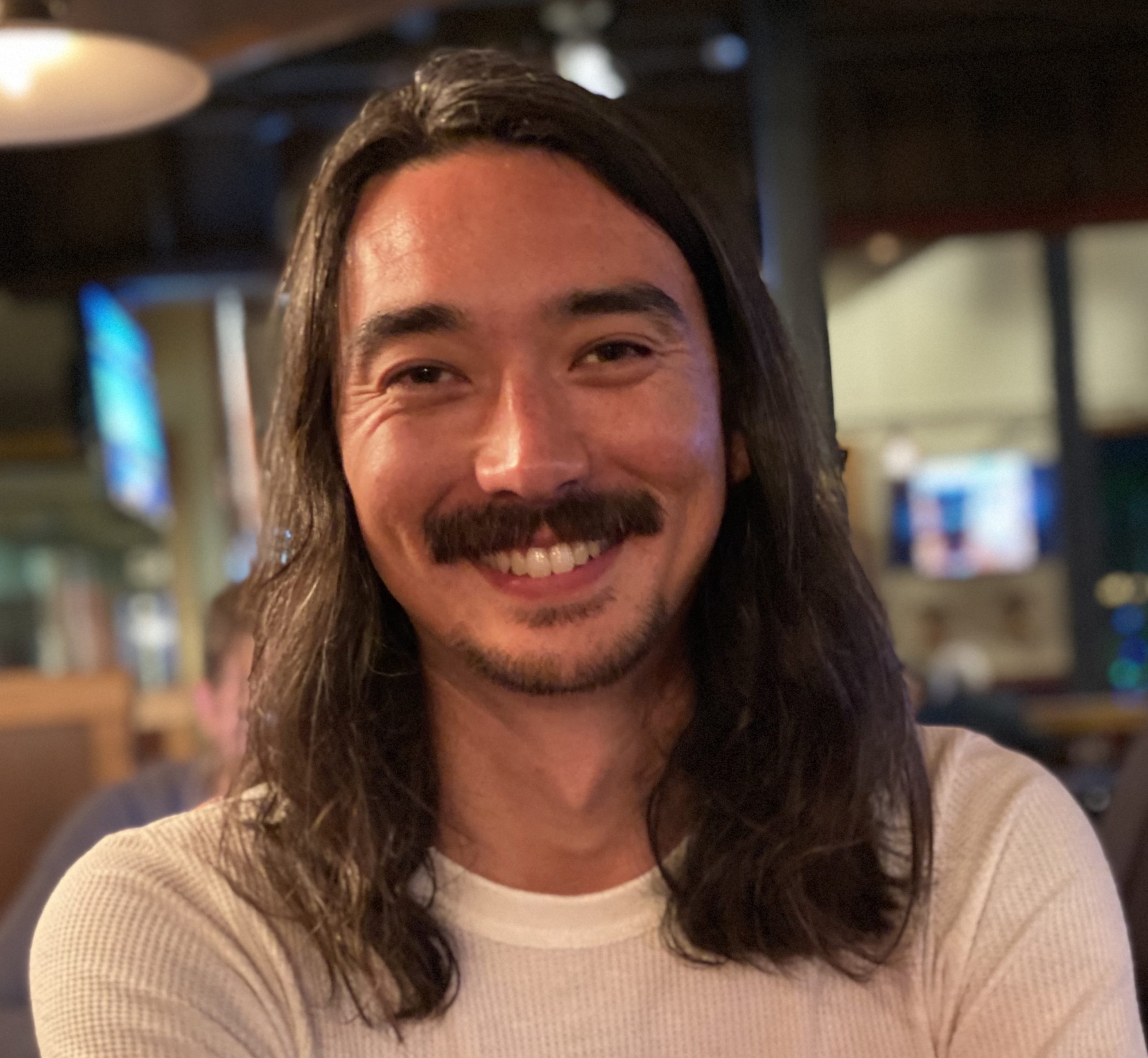 I am enamored by the diverse morphologies and life history strategies of Fungi across the globe.
I have studied mushrooms, lichens, and plant-associated microfungi since 2009. I am a trained
mycologist and fungal ecologist and active researcher studying the influence of fungi and other
microbes on human health and environmental sustainability. I obtained my Ph.D. from the
University of Arizona in Tucson, during which I described the first microbiomes of fungi
inhabiting the seeds and leaves of Neotropical trees. Currently at UCSD, I'm working to develop
methods and approaches that will allow us to elucidate the ecology of fungi from diverse
environmental samples from across Earth. I am interested in anything having to do with Fungi,
and look forward to creating inclusive learning environments through which to share and discuss
knowledge and information about Fungi.
.
Social Media Manager: Tanner Schmidt
.
Communications: Patty Rangel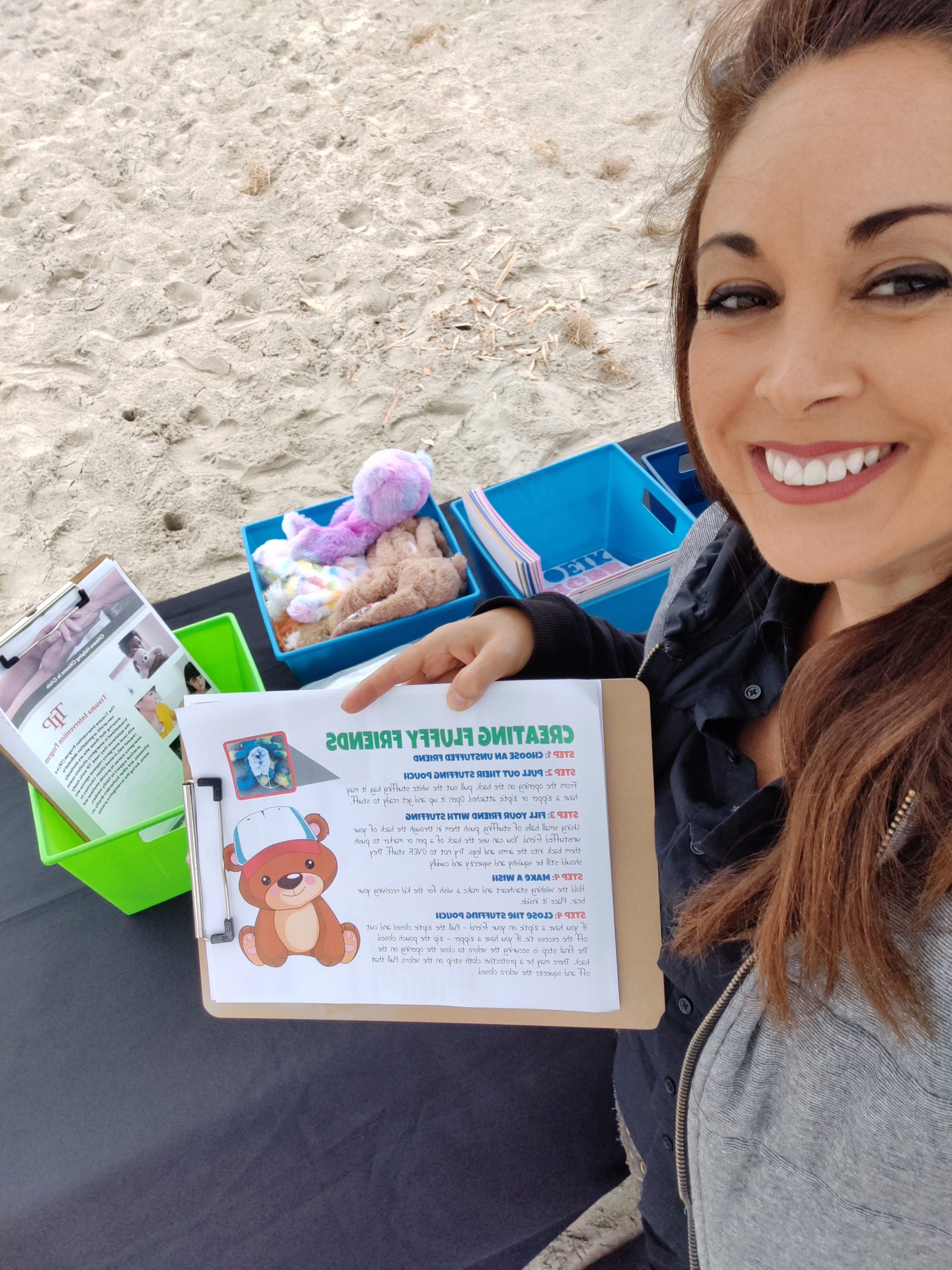 Patty was the 2022 GEN (Global Ecovillage Network) representative to the United Nations Environment Program (General Assembly in Nairobi, Kenya), is an Honorary Burning Man Earth Guardian, and a Published Author of the International Astronautical Congress (Australia and Germany) for Space Education. Patty's passion for Mycology stems from being a participant in the UCSD Integrative Medicine study of Agarikon and Turkeytail for use in Covid patients, which saved her life. She is a UCSD Alumni with a BA in Communication, has an MFA in Production and Design from CalArts, and post graduate studies in Exponential Technology from SingularityU at NASA. Patty looks forward to exploring the world of AstroMycology and large-scale BioSphere systems for Earth and Beyond!
.
A/V & Photo Journalist: Arturo Adame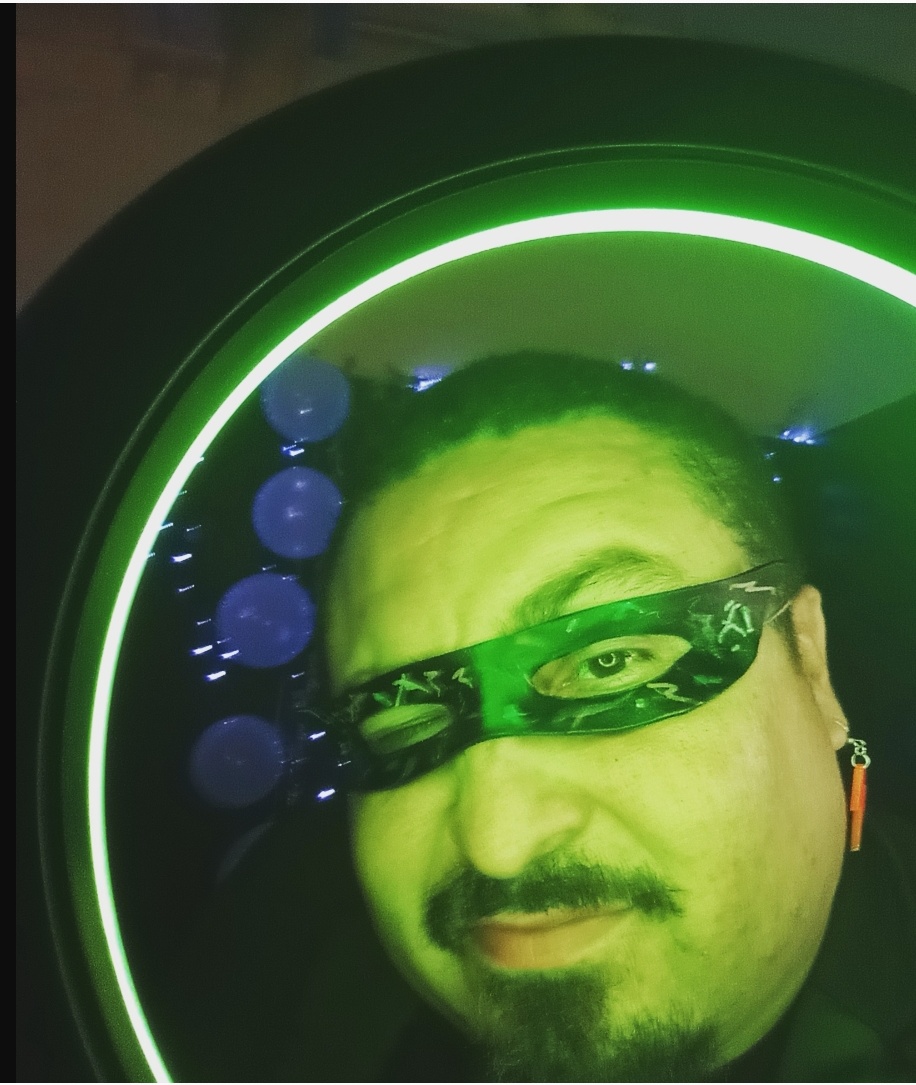 Filmmaker, Photographer, and Audio/Visual Director for SDMYCO. He is the recipient of a San Diego Film Award for Doctor's Delirium (Best Dance Choreography) and has produced and directed six short films. As an ex-nightclub bouncer, collegiate athlete (track and football) and dancer, Arturo understands the importance of mushrooms for optimal health and performance. His passion for Mycology can now be seen through a body of photographic works documenting mushroom forays, most recently with mycologist David Rust at the University of Irvine Research Center in Anza-Borrego, California.
.
Art: "Bee"
.
Foray Director & Photo Journalist: Joshua Barnhart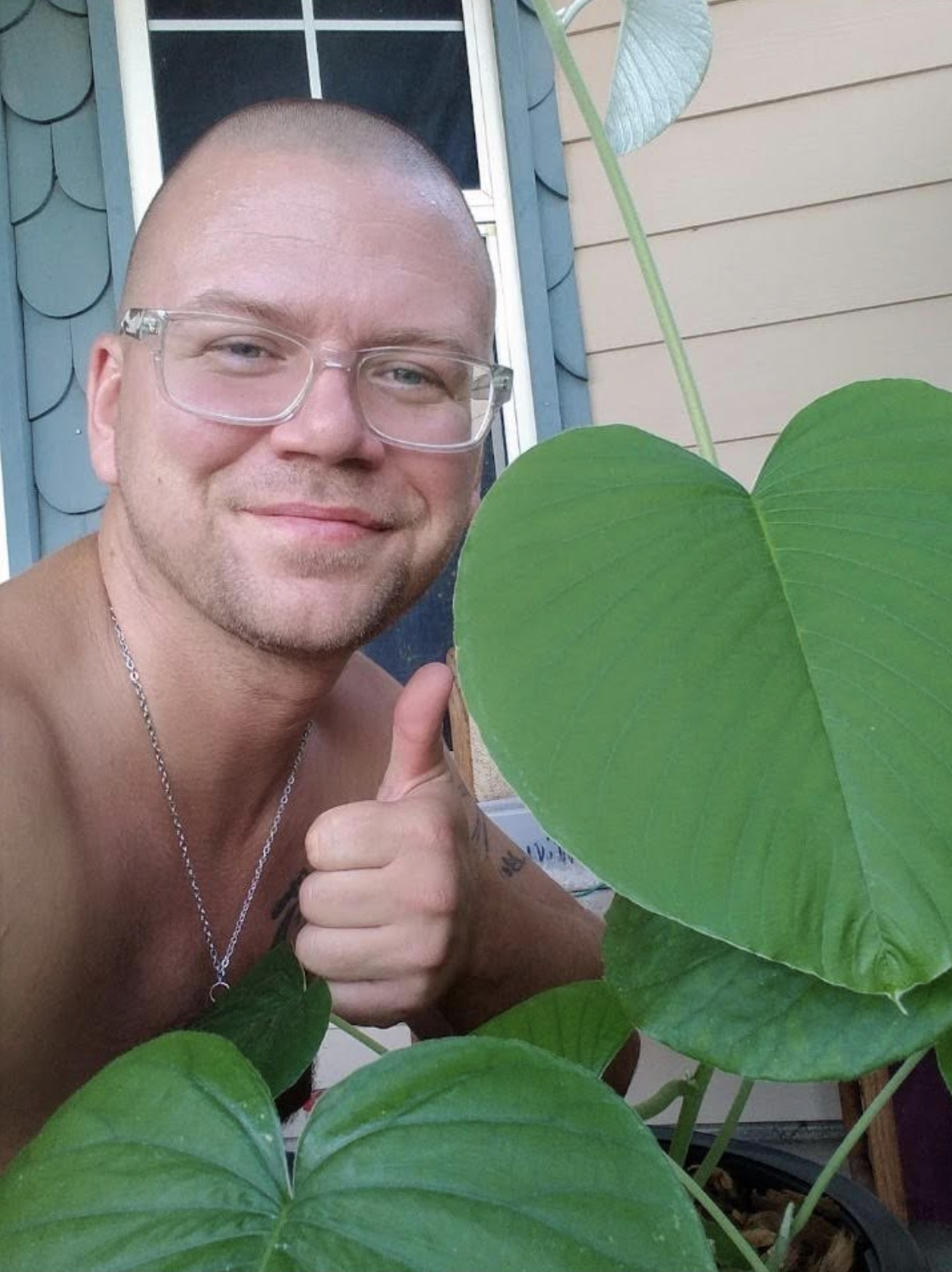 My name is Joshua Barnhart and I am the Foray Organizer and Photo Journalist. I have been interested in the Academics, Psychiatric potential, and experiments regarding mushrooms since I was about 13, and I'm 27 now. In the last couple years my interests have grown to include foraging and sequencing outdoor fungal specimens. I've been wedging my way into the culinary and gourmet world of mushrooms as well. I've been part of the club for one year and I hope I inspire others to join.
.
Graphics: Alonna Farrar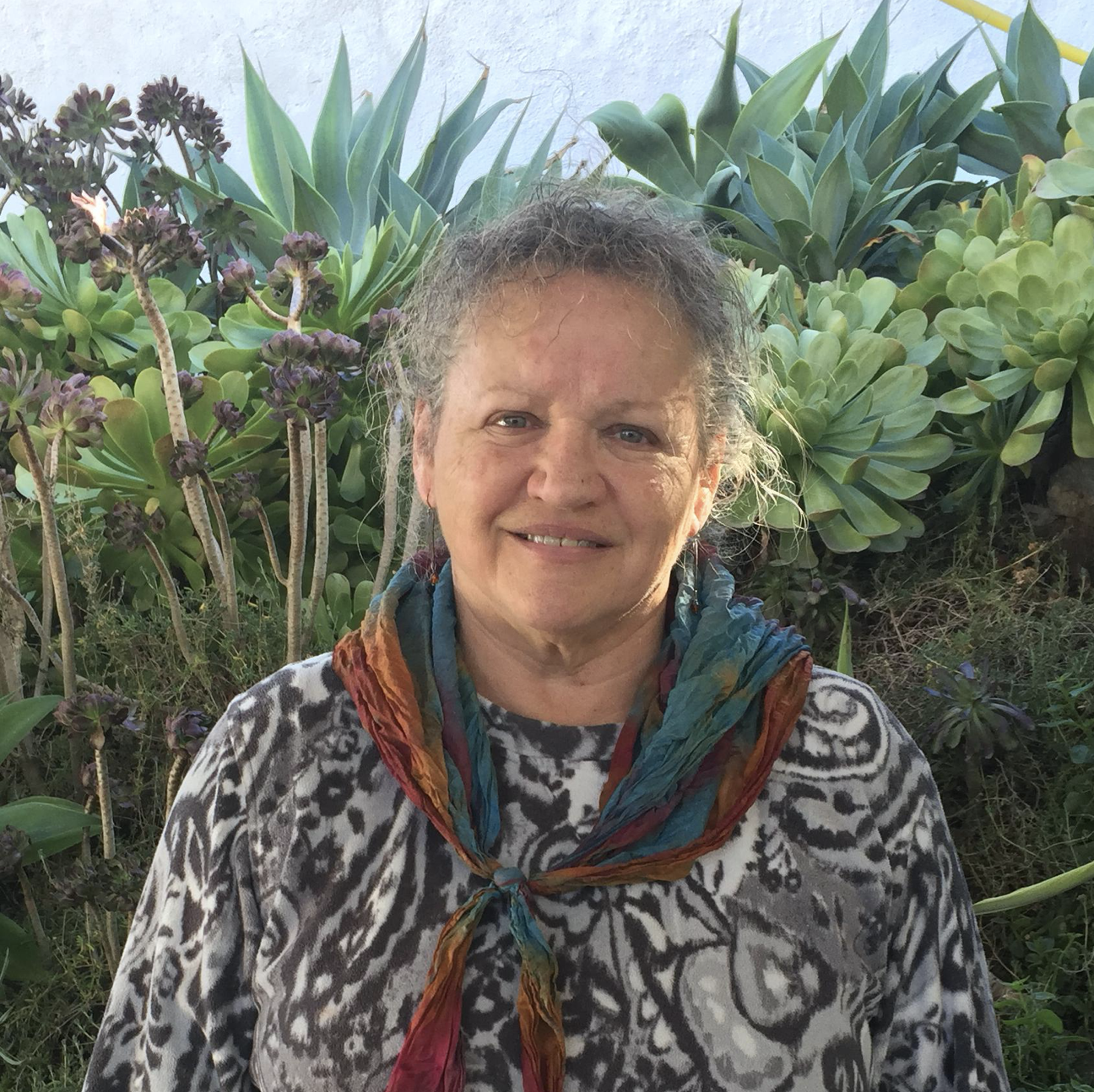 Married for 42 years to (mushroom grower and entrepreneur since 1982) Steve Farrar, with 2 children and a granddaughter. I have sold mushrooms at farmers markets and fairs in the area since my husband first started growing oyster, beech, shiitake & enoki mushrooms here in 1987- 2006 and since then 11 different medicinal mushrooms for OM mushrooms / M2 ingredients.
My studies in Washington and California State community colleges, Washington State U and U of Idaho has been majoring in Fine Arts and Graphic Communication Arts. I have worked freelance since 1982 in Scientific and Medical Illustration, Courtroom Graphics, and various product graphics (including mushroom packaging, sometimes for other mushroom growers as well), illustration, web sites and branding. In 2017, I retired after 16 years working FT as a graphic artist for Palomar College in San Marcos. We have lived in San Diego County since 1987. I have enjoyed being a member of the San Diego Mycological Society since 2000 or so and learning about different wild mushrooms, going on forays and meeting some amazing members of mycological groups in the United States including attending 4 Telluride Mushroom Festivals. I look forward to helping with social media for our SDMYCO group and meeting other new members. Members: Please let me know if you have any useful information or pictures that you would like to share on our social media platforms.
.
Associate: Rikki Navarro
.
Associate: Caitlin DiCarlo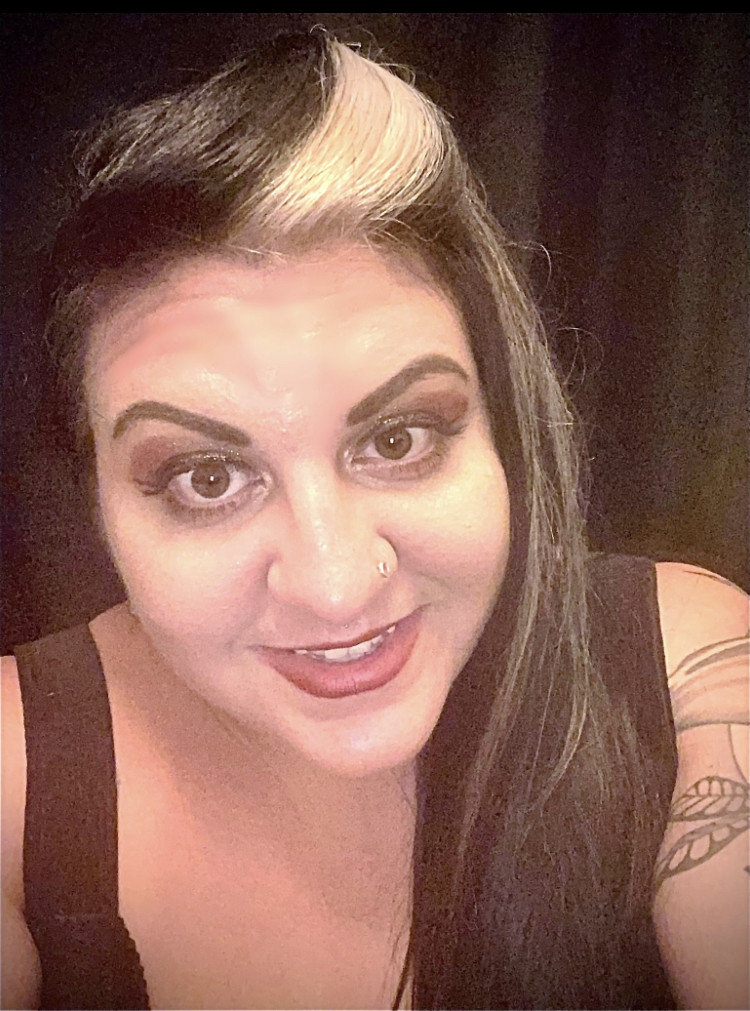 I am currently in graduate school for conservation Biology, and have always had an interest in mushrooms. I grew up hiking and camping, observing different mushrooms growing on trails. My grandfather owned a mushroom house where my father and uncles worked in Kennett Square, Pennsylvania, known as the mushroom capital of the US! So I guess you could say it's in my blood. Most recently, I spent some time in Borneo and Illinois, where I observed many amazingly diverse species of mushrooms and slime molds, which reignited my fascination with funghi. I love seeing mushrooms in their native habitats and also using them in supplements and in cooking. I hope to see some bioluminescent mushrooms one day. I am excited to be on the board and learn from and contribute to this amazing community.
.
Michelle Jachimowicz:  NAMA SW Regional Trustee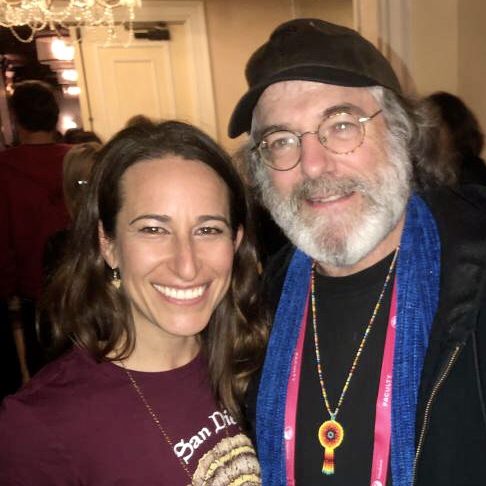 I joined the San Diego Mycological Society in 2011. I have been attending meetings and helping with events ever since. My fascination with mushrooms peaked in 2008 as I was trekking through the jungles of Costa Rica while working as a manager of a biological station. During this time I became interested in the role fungi played in the environment. I joined the club to continue to expand my knowledge about mushrooms and how they can be utilized in all aspects of life.  I am so excited to be able to to expand my passion for fungi while promoting our local mycelial network.
.
Newsletter: Keith Leyva & Jennifer Wolschlag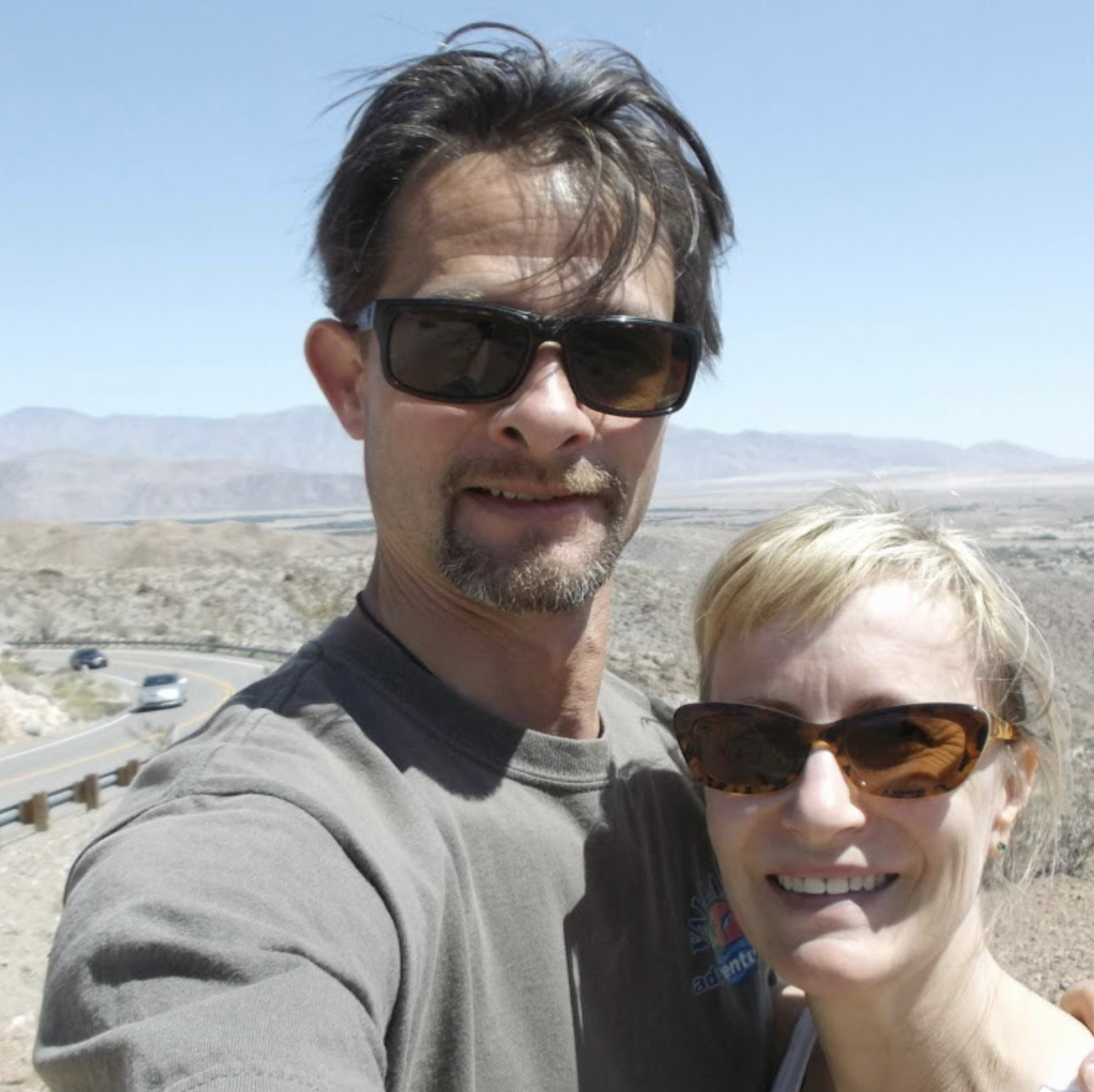 We are new and enthusiastic members of SDMYCO and grateful for the opportunity to become part of this mycelium of mycophiles! Although we are newbies in this primordial world, we are fascinated by the mystery and presence of the fungal world. My first introduction to mushrooms began with my younger sister having eaten an unknown species, and being subsequently rushed to the hospital. Later enchantment came in the form of The Invisible Landscape by Terrence and Dennis McKenna, and by the further expositions by Terrence himself.
.
.
Membership Manager: Brent Nowinski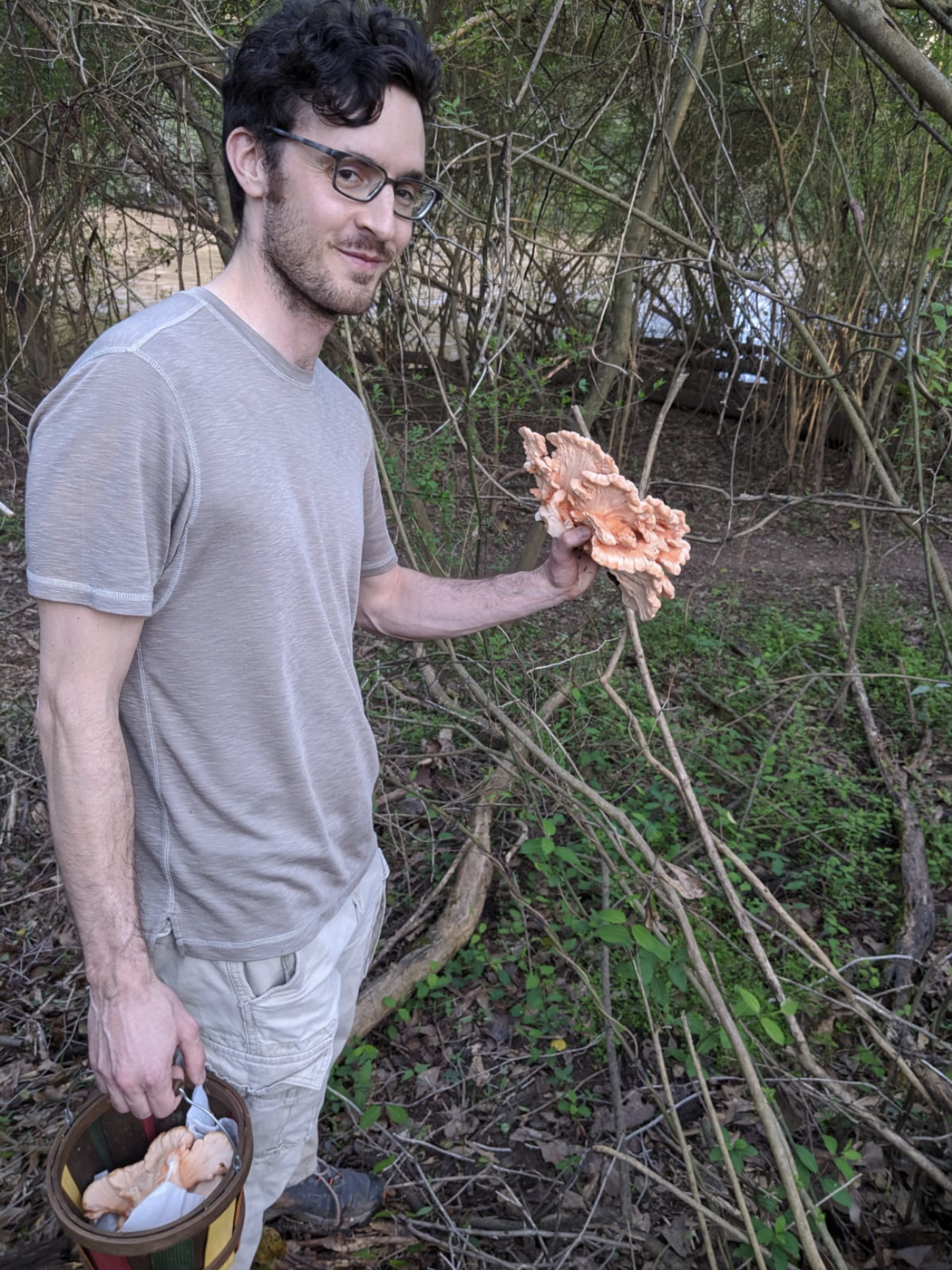 I've been with the club for one year as Membership Manager. It's been wonderful welcoming new members to the SDMYCO community and seeing the diverse interests and perspectives our members share. Looking forward to a rainy season and finding mushrooms in the wild!
.
Web Master and Design, Editor : Abelardo Rodriguez
I have been involved with SDMS since about 2013. I started my histoire du champignon reading articles in the New England Journal of Medicine on Japanese studies of specific mushrooms and their medicinal properties, after searching for alternative therapies, and found immediate love with Reishi (Ganoderma Lucidum). I love learning about the healing relationship between corresponding parts of the body and mushrooms or other plants. I've worked in Broadcast TV and Production Media for over 2 decades, hosting a live local morning news show for many years and have a passion for medicinal herbs & sciences and creative arts, so naturally, I print t-shirts with mushrooms. I am also a part of several other societies in Balboa Park, among these, the SD Gem and Mineral Society and the SD Medicinal Herb Club. 
Current project in SDMS is to continue building our new website. 
Instagram: @ a l c h e m i c a l v i b r a t i o n s / @ a b e l a r d o a r t s / @ b e e e _ a r t
.
Citizen Science Manager: Mary Ann Hawke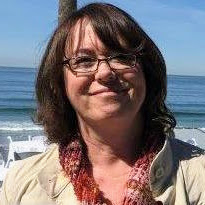 As one of the scientists in SDMYCO, I've been working on citizen science projects like DNA barcoding the mushrooms of San Diego and research projects like studying fungal spores at Scripps Institution of Oceanography. I love the way that mycology brings together such a diverse group of people, who all have their own reasons for being interested in fungi, whether it is through science, cultivation, food, human health, ecological health, travel, or art.
.
Culinary Director: Jackson Dean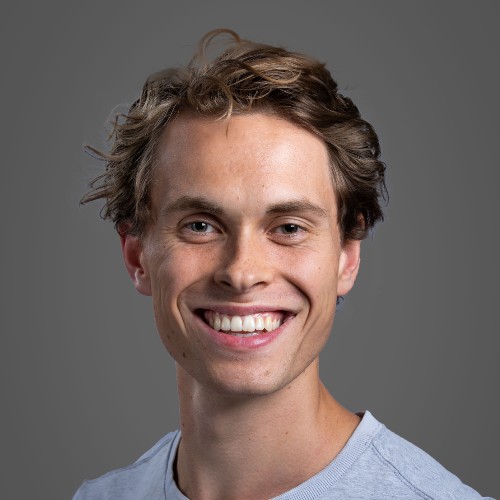 What a wonderful time to be alive exploring mushrooms.
I became fascinated with fungi (especially in the context of a kitchen) after a dinner featuring some buttery, fried lion's mane. Mushrooms of all kinds have since made their impact on my life in a number of beneficial ways. Meeting the group of individuals involved with this group happens to be among the top of that list.
.
Culinary: Jazmyn Benjamin
.
Culinary: Jayd Kowitt
.
Club Chef: Sarah Restivo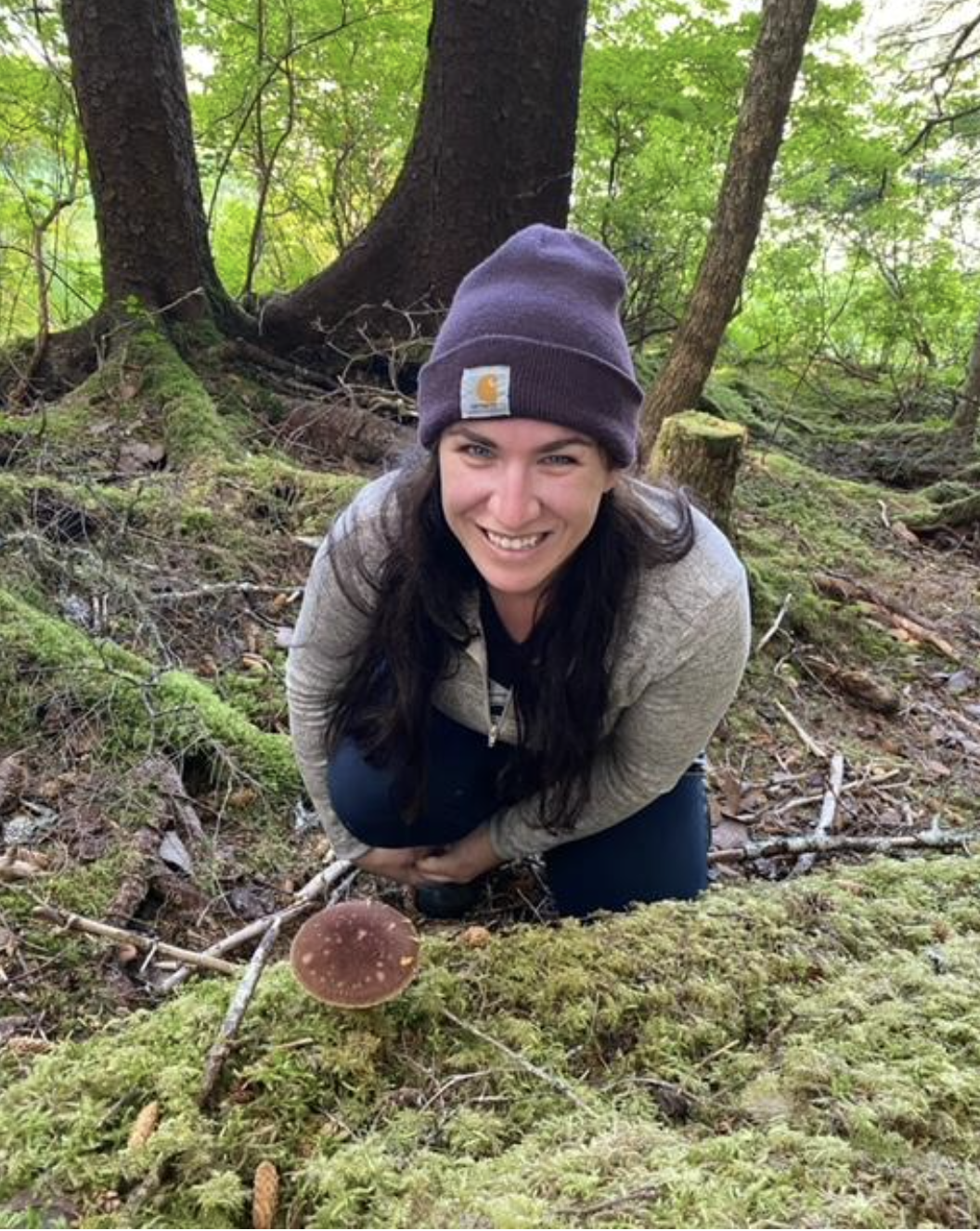 I have been the Chef of the San Diego Mycological Society for 3 years now. The journey of learning about mushrooms is never ending! I have learned so much the past 3 years.
I have been interested in cooking ever since I can remember. It has always been my passion. I especially love cooking with mushrooms because of how creative you can be with them! There are so many different kinds and ways to prepare. Please come join us at one of our mushroom dinners!
.
Board Advisor: Pat Nolan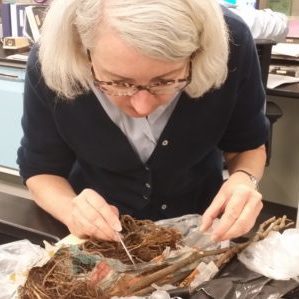 I've been with the club from nearly the start. I'm a plant pathologist so I see a lot of microfungi, but wasn't very familiar with the macrofungi and the club is a great way to learn about them and meet great people.
.
Board Member at Large: Steve Farrar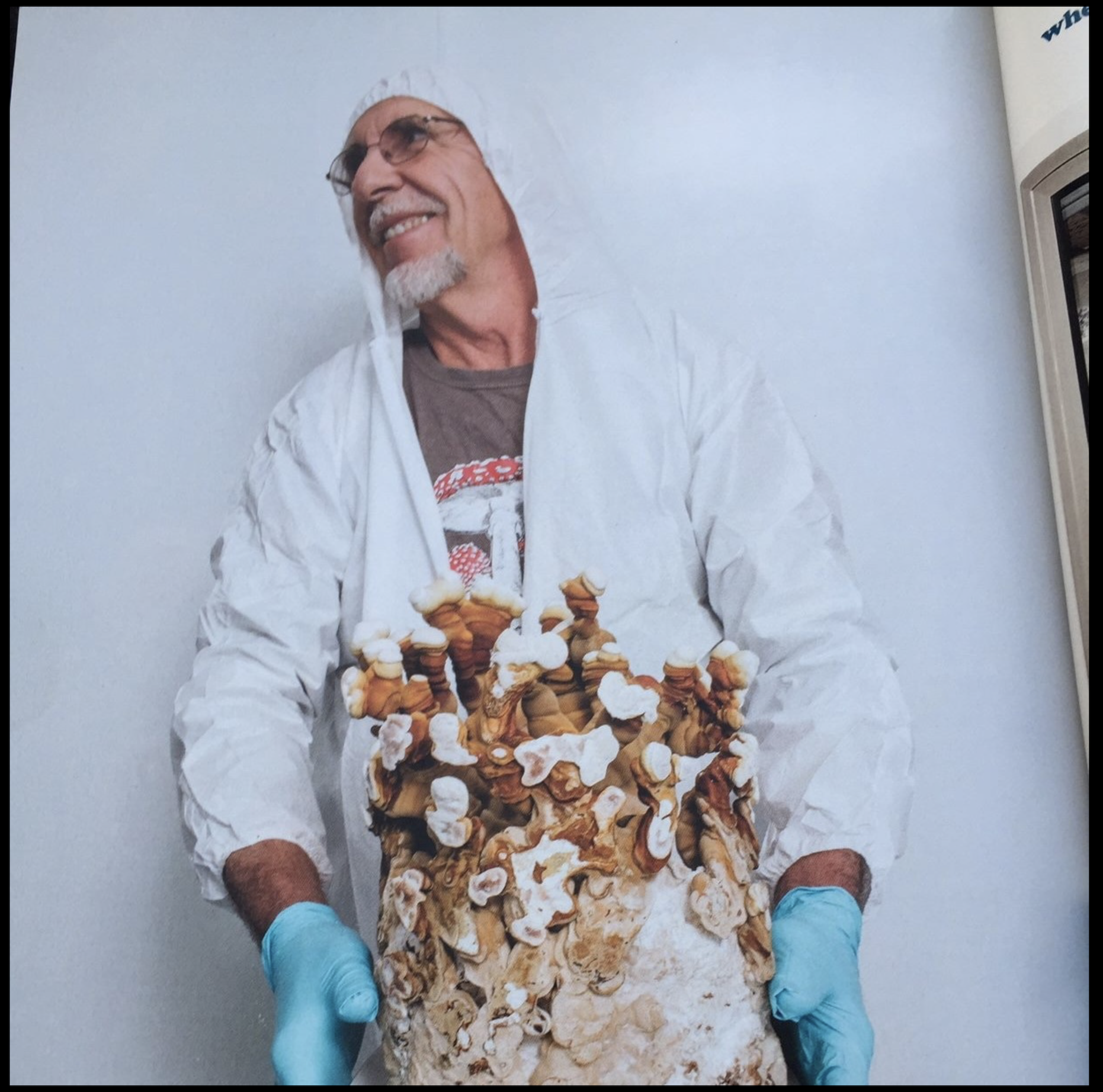 Steve Farrar has been growing mushrooms in San Diego County since 1987.  Originally a Horticulturist, Steve became entangled in the Kingdom Fungi early in his career. He is a co-founder of M2 Ingredients, Inc. (the parent company of OM Mushroom Nutrition), a company in North San Diego that cultivates 11 species of medicinal/functional mushrooms that are processed into organic dietary supplement and health food ingredients.  He is a long time member of SD Mycological and has visited mushroom farms and attended forays and mushroom symposiums all over the world.  He gives frequent presentations about medicinal mushrooms to a variety of audiences.
.
Board Advisor and Rain Dance Manager: Michelle Innis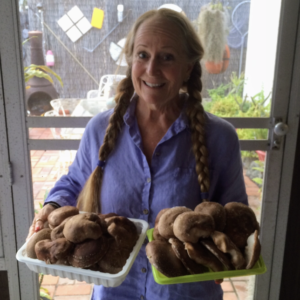 My husband and I joined the club in 2012 and I was secretary for four years. I initially took a master gardeners class with a focus on mushrooms taught by one of our members, Sam Andrasko of Creekside Mushroom Farms. I was interested from a medicinal point because of my son's illness. We have been growing shiitake at home for five or six years. Mushrooms are a natural fit in my life as we love to hike and photographing them out in the wild has become one of my greatest joys
.
Board Advisor: Bonni Thoresen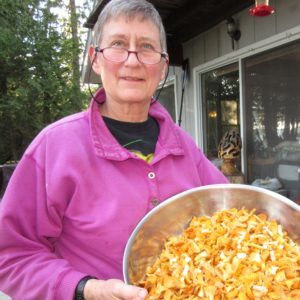 SDMYCO was being founded at the time I first encountered the mushrooms that got me hooked on studying mycology, Amanita muscaria. Luckily, I was soon directed to the club and have been involved ever since helping with the board, mushroom fairs and forays. SDMYCO has been a haven of like-minded people, educating, inspiring and becoming friends. 
.
Founding Member: Elio Schaechter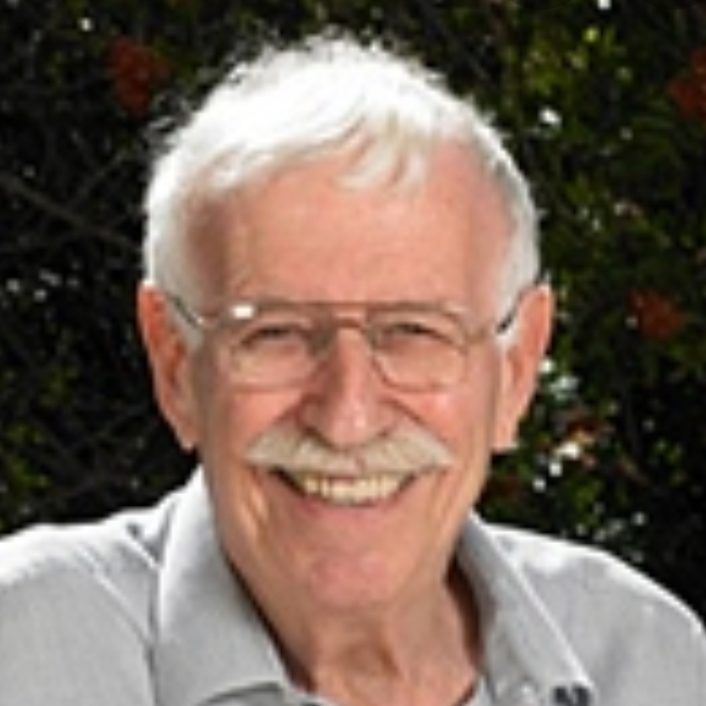 Elio, co-founder of SDMYCO, has been a great source of inspiration and teacher to many over the years. Elio maintains teaching positions at both SDSU and UCSD. Elio loves writing and besides authoring dozens of scientific papers and classic microbiology books, in 1997 his delightful book, In the Company of Mushrooms, was published by the Harvard University Press. In 2006, he helped originate the popular blog Small Things Considered, published by the American Society for Microbiology, with which Elio and co-bloggers continue to share appreciation of Earth's microbes which of course, sometimes feature fungi!
About 20 years ago, Elio and a few like-minded folks joined efforts and started compiling an online collection of mostly European classical artworks depicting mushrooms. A few years ago NAMA adopted and incorporated the Registry of Mushrooms in Works of Art. 
https://schaechter.asmblog.org/elios_memoirs/
Board Advisor: Les Braund
Board Advisor: Sam Andrasko
Board Advisor: Darcy Salzl