The San Diego Mycological Society was established in 1997. Our membership is made up of folks at various levels of involvement – amateurs, enthusiasts, professionals. We are interested in mushrooms for a variety of reasons: culinary, cultivation, identification, photography, ecology, and more. We conduct classes, lead forays, and assist in mushroom identification.
Our Current Board Members
President: Michelle Jachimowicz
Vice President: Sarah Heim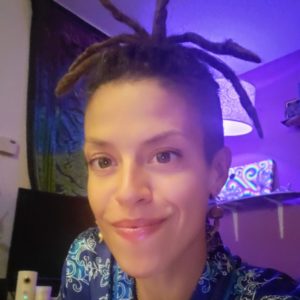 I learned about SDMYCO at the Fungus Fair a few years ago and was excited to join the board last year. I've been obsessed with health for several years and love learning about the health benefits of various mushrooms. I look forward to learning mush mush more, as well as meeting all kinds of fascinating people through the society.
Instagram: @picodeloco1
Treasurer: Cassandra Ablola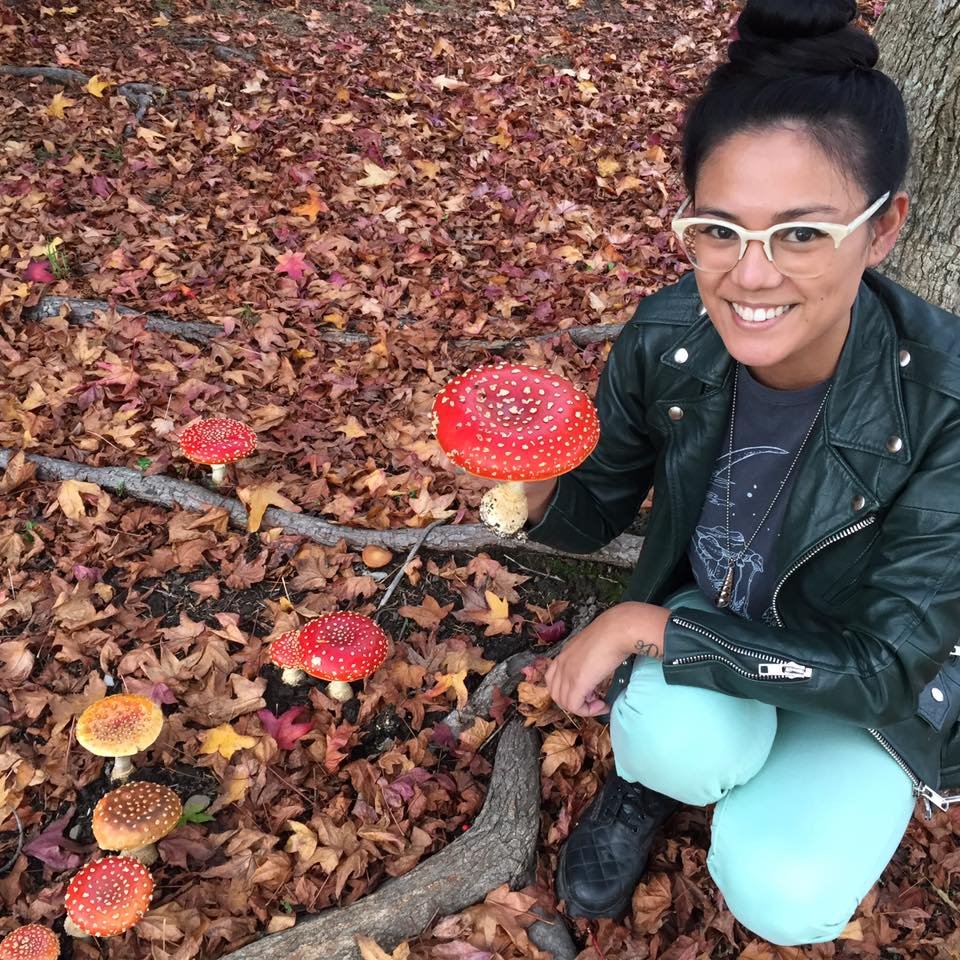 Member since October 2014.
Treasurer since November 2017.
There is so much more than the common button or magic mushroom in terms of varieties of fungi. Bioluminescent species glow in the night forest and rich hues of caps and stems can be found throughout the globe, like an artist's color palette whose inspiration is found directly in nature. I hope to illuminate this subject and share my passion of these forms.
I love finding mushrooms in their natural habitat and so far I have seen many in the western U.S., several countries in Europe and the Philippines! Looking forward to many fruitful forays in the future!
Secretary: Michelle Innis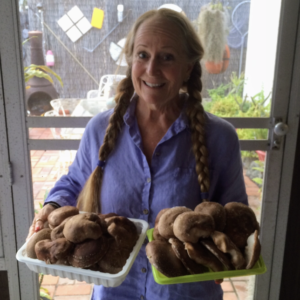 My husband and I joined the club in 2012 and I have been secretary for the past four years. I initially took a master gardeners class with a focus on mushrooms taught by one of our members, Sam Andrasko of Creekside Mushroom Farms. I was interested from a medicinal point because of my son's illness. We have been growing shiitake at home for five or six years. Mushrooms are a natural fit in my life as we love to hike and photographing them out in the wild has become one of my greatest joys
Membership Manager: Mathew Meyer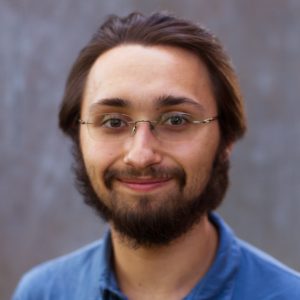 Matthew Meyer has been with the San Diego Mycological Society for nearly two years and has served as the Membership Director for one year. He is a budding research mycologist that currently works as a Microscopy Specialist at the La Jolla Institute for Immunology. He obtained his Bachelor's degree at Whitman College in Walla Walla, WA in 2017 and is currently applying to mycology PhD programs all around the world. He hopes to investigate fungal chemical ecology with an emphasis on fungal-insect interactions.
Twitter: @0mgem0
ResearchGate: Matthew_Meyer6
Instagram: @gooey_cology
Communications Manager: Sarah Minarik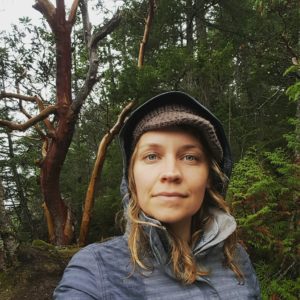 I have been a member of the society for 3 years and a member of the board for 1. My love of mushrooms began as a youth roaming off the beaten path in Northern California. Through the years I have become fascinated by their aesthetic beauty and find myself most at peace while crawling through the forest seeking commune with the little beauties. My current mycelial pursuits include photography and foraging for dye species for fiber projects. My goal this year is to up my identification game and become more familiar with our Southern California species.
Instagram: @petrichordreamtime
Board Adviser: Mary Ann Hawke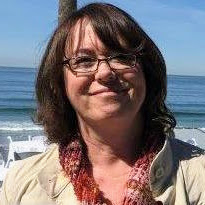 As one of the scientists in SDMS, I've been working on citizen science projects like DNA barcoding the mushrooms of San Diego and research projects like studying fungal spores at Scripps Institution of Oceanography. I love the way that mycology brings together such a diverse group of people, who all have their own reasons for being interested in fungi, whether it is through science, cultivation, food, human health, ecological health, travel, or art.
Board Adviser: Pat Nolan
Board Member at Large: Les Braund
Foray Manager: Dennis Sharmahd
Artistic Consultant: Darcy S.
Audio/Visual Manager: Buck Jones
Webmaster: Abelardo Rodriguez