Fungus Fair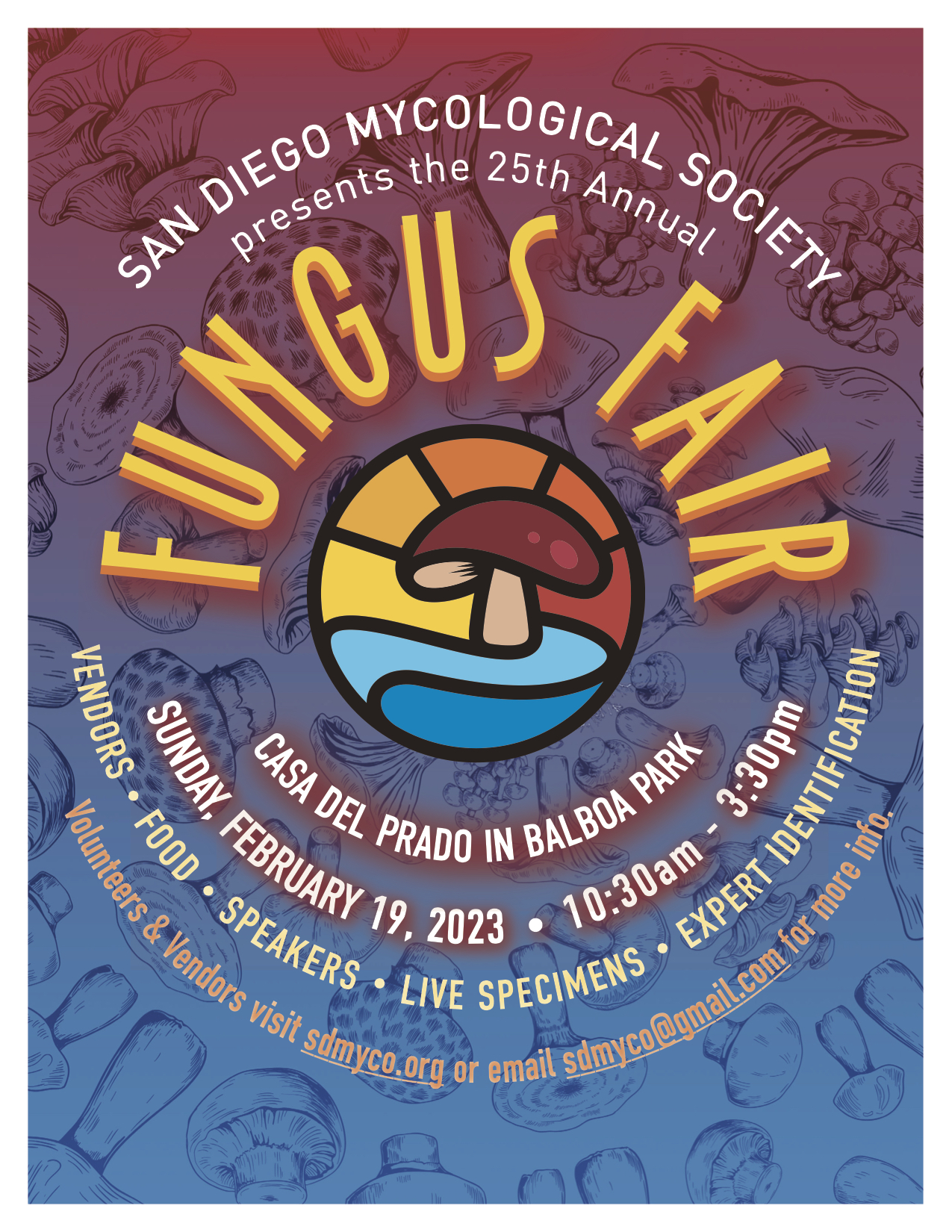 Our Fungus Fair is our biggest yearly event and right around the corner… you don't want to miss it!! This is a free event to all who would like to attend and if you are looking for more info on participating as a vendor, please email
sdmyco@gmail.com
Meetings
We meet on the first Monday of the month and are resuming in-person meetings!
Monthly Meeting Agenda
6:30 pm: Welcome / Club Business 7 pm: Featured Speaker Meeting specifics, featured speaker etc. are posted on our blog, social media and emailed to every active member each month. San Diego Mycological Society Season is upon us once again and, for the time being, we are resuming out Monday Monthly Mushroom Meetings in-person at Balboa Park Prado Room 101. We will be following Balboa Park guidelines, which require everyone, no matter vaccination status, to wear a mask indoors. We will also be spacing out the chairs to give people some distancing between participants. You don't have to be a member to attend the meetings!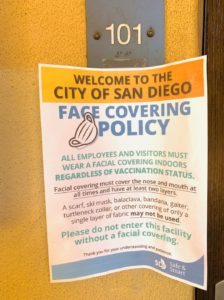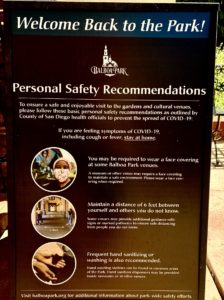 Forays
Mushroom hunts are regularly led by our knowledgeable volunteers into the fungal jungles of San Diego county and environs. Bring your basket! Participation in SDMS Forays requires a signed liability waiver. To save time at the start of forays, you can download a form here
Release and Indemnification Liability Waiver
, sign it, and turn it in with your membership renewal.
Classes and Workshops
Beginner and Intermediate mycology classes are offered from time to time for a reasonable fee. This page will be updated accordingly as classes are added and organized.