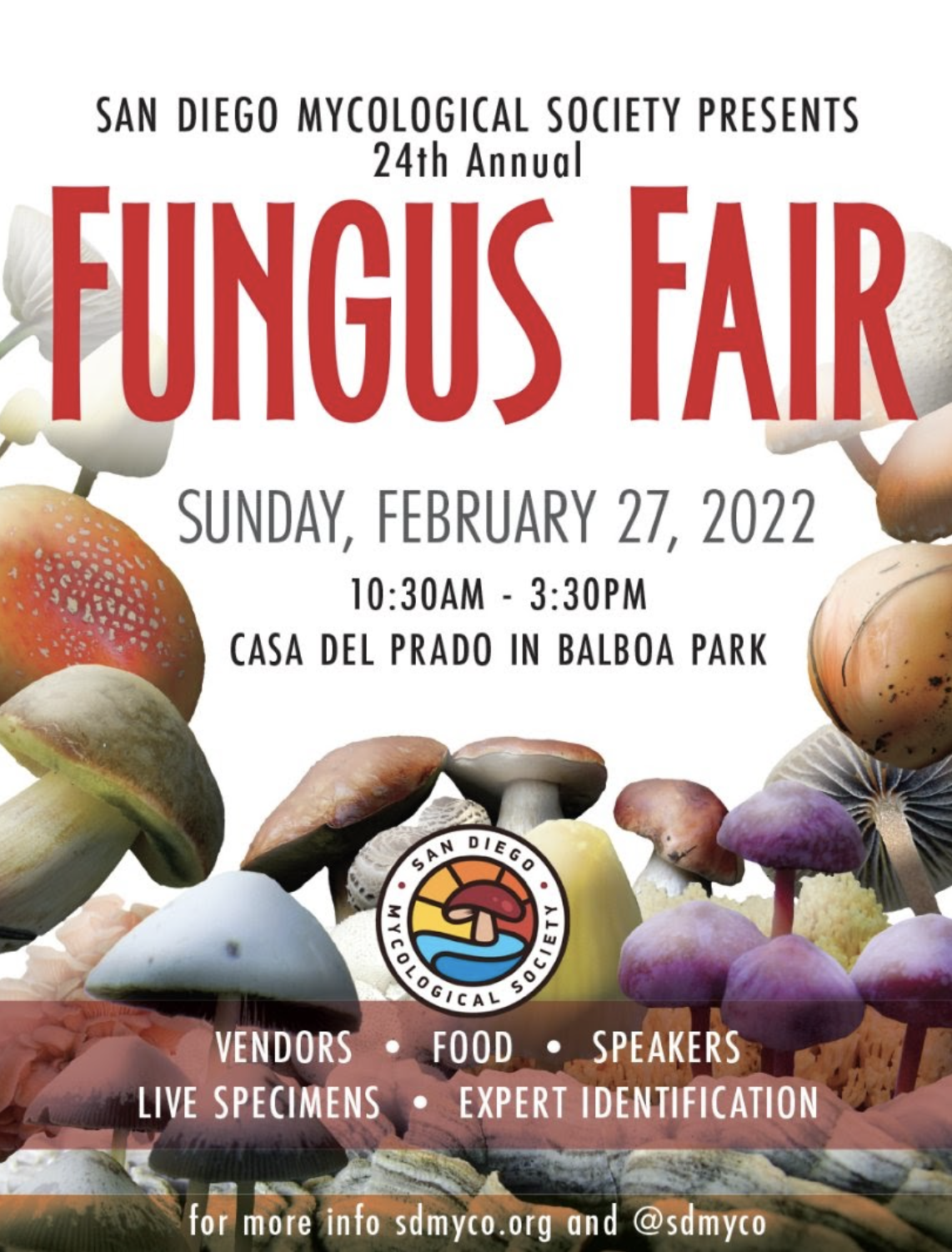 Please join us this Sunday, February 27, 2022 from 10:30am – 3:30pm
We have a wonderful selection of speakers and vendors especially for you!
Our list of amazing speakers is below, according to their times of presentation.
Please remember to foray this Saturday and bring in any specimens you may find! Click the following hyperlinks for printable PDF Voucher Slips and Instructions on specimen data sheet.
Tell and bring your friends, the event is completely free!
Just remember to support our local vendors. 🙂
Also, thanks in advance for your help!!