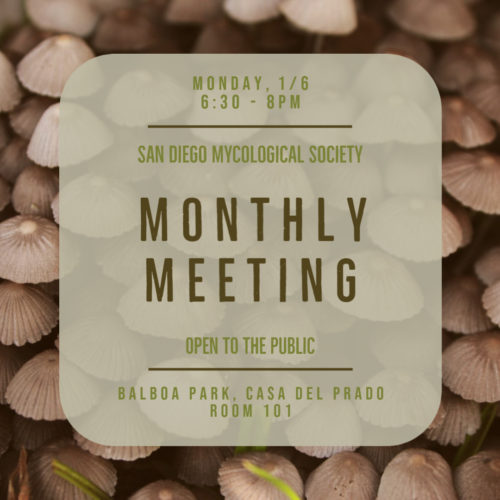 Happy (almost) New Year + Winter Solstice you beautiful mycophiles!
Our first meeting of 2020 is just a few weeks away on Monday, January 6th. Gather your myco-curious friends and join us to immerse yourself in an evening exploring the intersection of mushrooms + art.
As a reminder we meet the first Monday of each Month, October – May. Download our public event calendar to stay up to date on all the happenings.
January 6th Meeting Details
5pm: Meet the speakers! Dinner @ Kairoa Brewing Company, 4601 Park Blvd
6:30 – 8pm: Meeting @ Balboa Park, 1650 El Prado, Room 101
Agenda
6:30: Welcome / House Keeping
6:45: The Art + Science of Mushroom + Lichen Dyeing presented by Sarah Minarik
7:10: NAMA's Registry of Mushrooms in Works of Art presented by Elio Schaechter
7:30: Mushroom Art of Dutch Baroque Painter Otto Marseus van Schrieck presented by Bonni Thoresen