Greetings Mycofam!
Here are the details for our next SDMS Monday Monthly meeting!
MEETING:
Monday, January 3rd, 2022

Casa del Prado Room 101 in Balboa Park

6:30pm: Members arrive, ID specimen, Fungi Fellowship

As always, please bring any specimen you find to our Monthly Meeting. We hope to assist with Identifying!

7:00pm – 7:05pm: Announcements & Introduce speaker

7:05pm – 8:00pm: Presentation

8:00pm – 8:15pm Q & A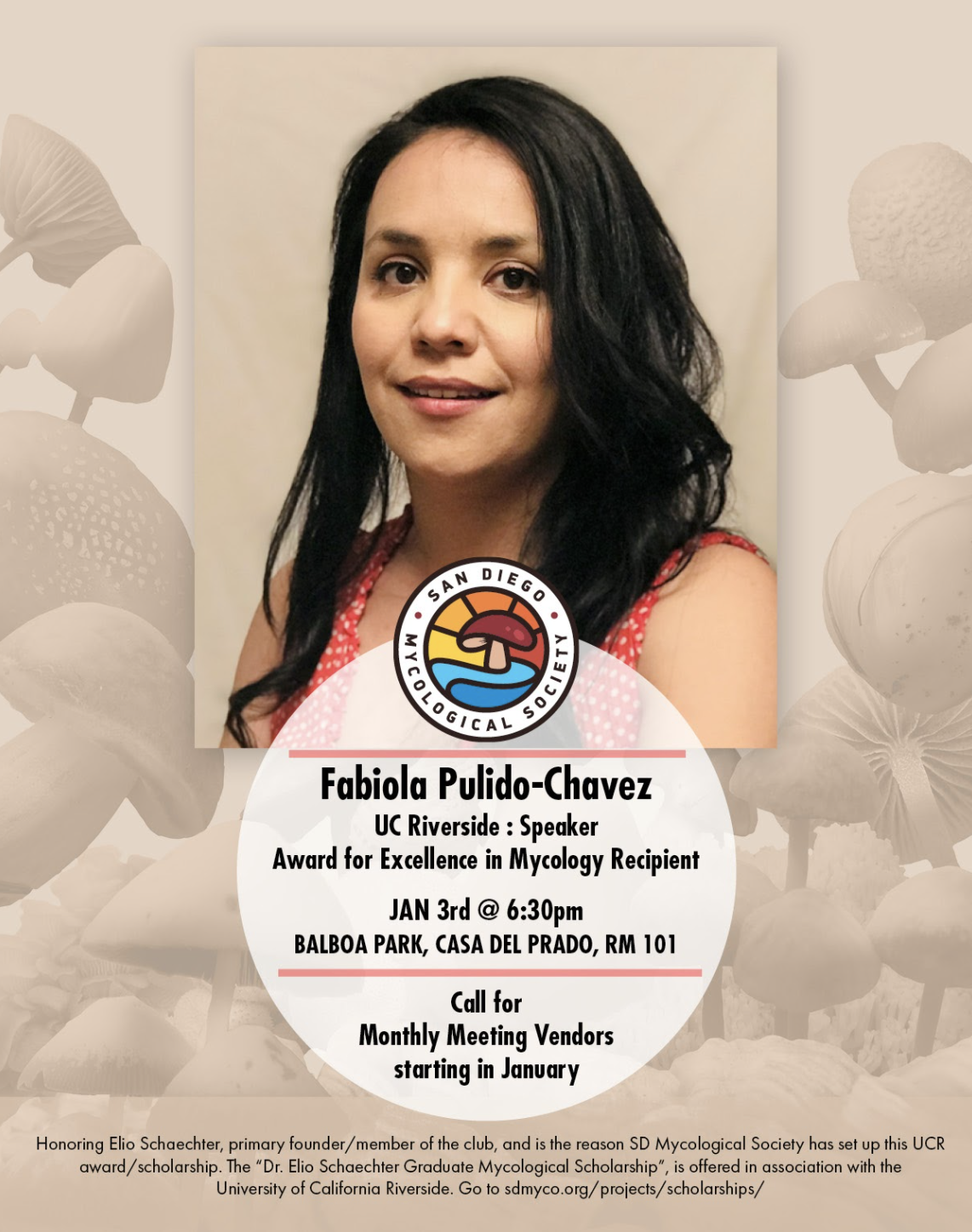 Fabiola "Fabi" Pulido-Chavez is a 4th year Ph.D. candidate at the University of California-Riverside in the Glassman Lab. She studies the resilience (recovery) and succession or community changes over time of microbial richness, composition, and functions after chaparral wildfires.
Honoring longtime member and co-founder Elio Schaechter is the reason SD Mycological Society the Dr. Elio Schaechter Graduate Mycological Scholarship. This award  is offered in association with the University of California Riverside and has been extended to Fabiola Pulido-Chavez. 
More info at:
sdmyco.org/projects/scholarships/
Thanks again to our member Steve Farrar of Om Mushrooms that brought in samples for us to try at the December meeting. 
If you have feedback, please send to: steve@ommushrooms.com
Looks like there's rain coming the next couple of weeks, so … RAIN DANCE!! Every day, anywhere, anytime! 
ATTENTION VENDORS!!!!
We would like to have vendors at our monthly meetings.
If you are interested, please fill out application below:
MONTHLY MEETING VENDOR APPLICATION
Also,
here's our biggest event of the year, coming up!!!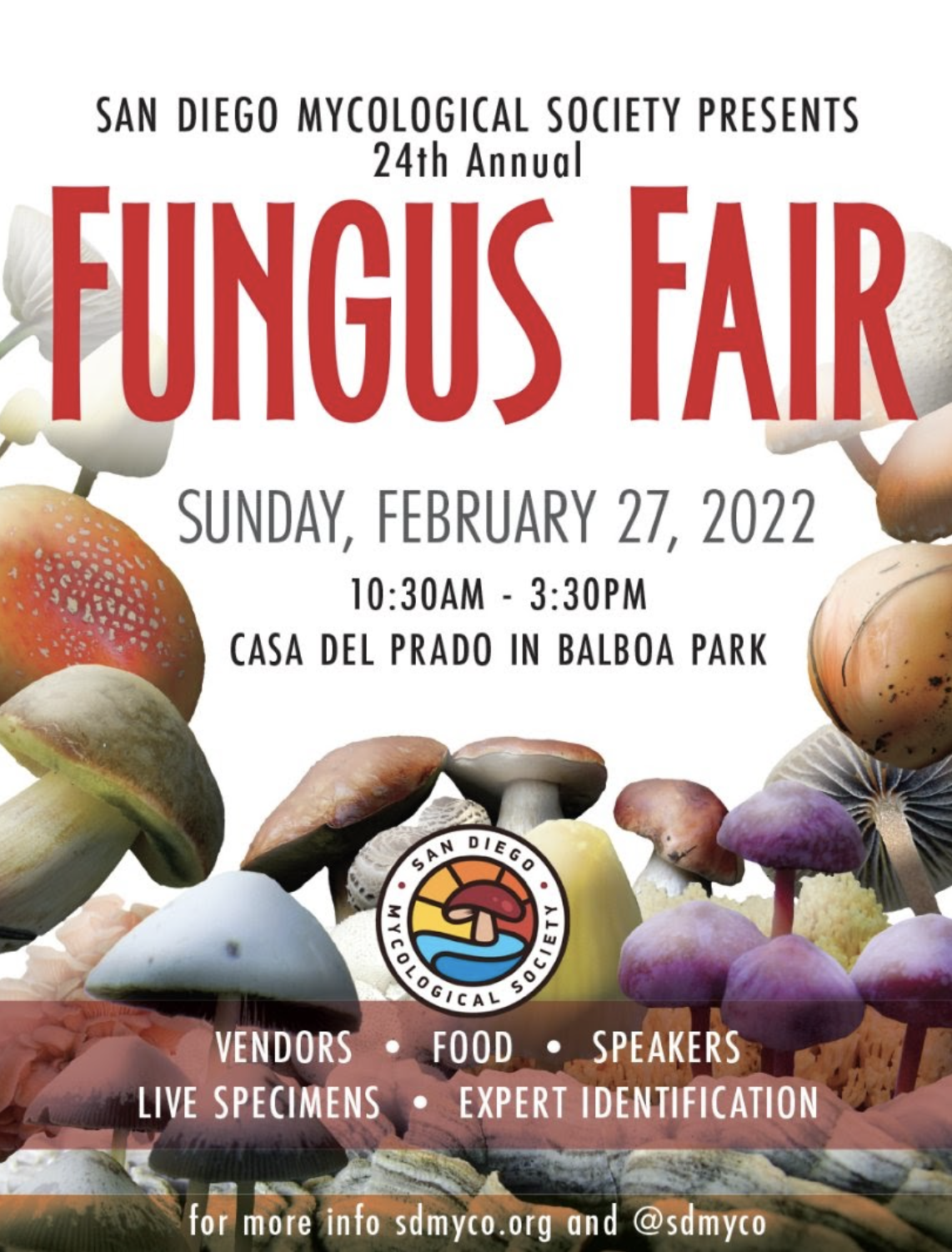 Join us on Sunday, February 27, 2022 
10:30am – 3:30pm
accepting through February 7, 2022
Thanks in advance for your help!!
May your days be merry & bright.
And may your spirit always be light.
Season's Greetings!
Mush Love, SDMYCO BOARD