Hello Myco friends!!
We've been busier than ever and have plenty going on in the next couple of weeks as follows :::
Our Member Mushroom Mixer with chef Sara Restivo will be held this Sunday April 24th.
Sunday 4/24/22 • 4-6pm
Aztec Brewing Company
2330 La Mirada Dr. Suite 300,
Vista CA 92081
SDMYCO Member Mushroom Mixer
with chef SARA RESTIVO
April Appetizer Menu
• Wild Mushroom Canape with Crispy Enoki with Goat Cheese
• Salad with Arugula, Truffle, Parmesan, Roasted Lion's Mane
• Truffle Cheese and Charcuterie Board
• Spinach, Artichoke & Shiitake Mushroom Dip, Focaccia
• Goat Cheese/Balsamic Stuffed Mushrooms
• Oyster Mushroom Marsala Bites
•Beverages will be available for purchase.•
Tickets on sale:
Sunday, April 17th @ Noon
Tickets: $25 per person
Look for member email for link to buy tickets.
This event is a perk for members.
Not a member yet?!
Pop over here to join.
Tickets are on sale now and you can find more info on our flyer attached.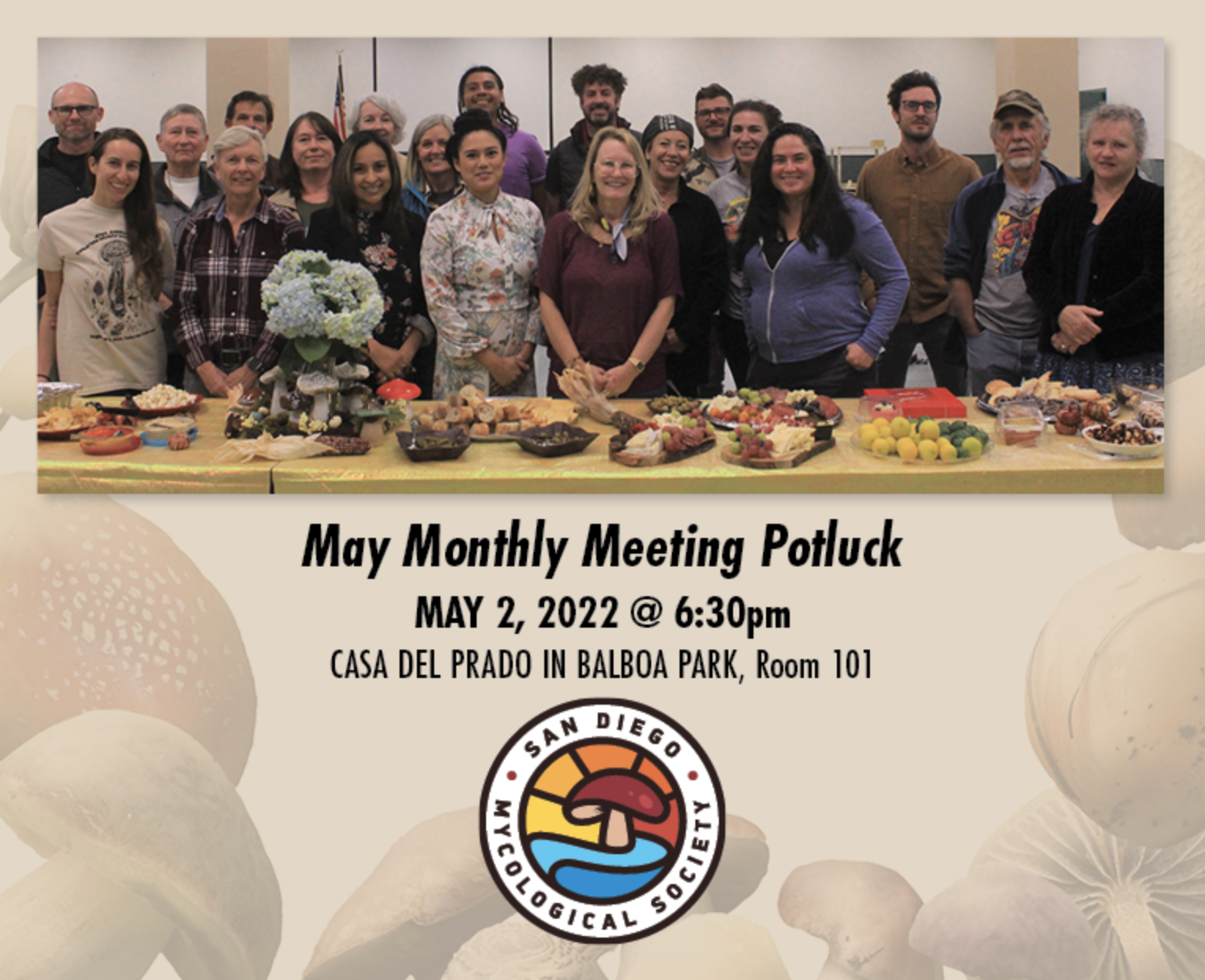 Back by popular demand, we've decided to re-institute our Potluck dinner and will be doing so for our next May Monthly Mushroom meeting. Bring your favorite mushroom dish to share and enjoy a full array of tasty fungi! You'll not want to miss this!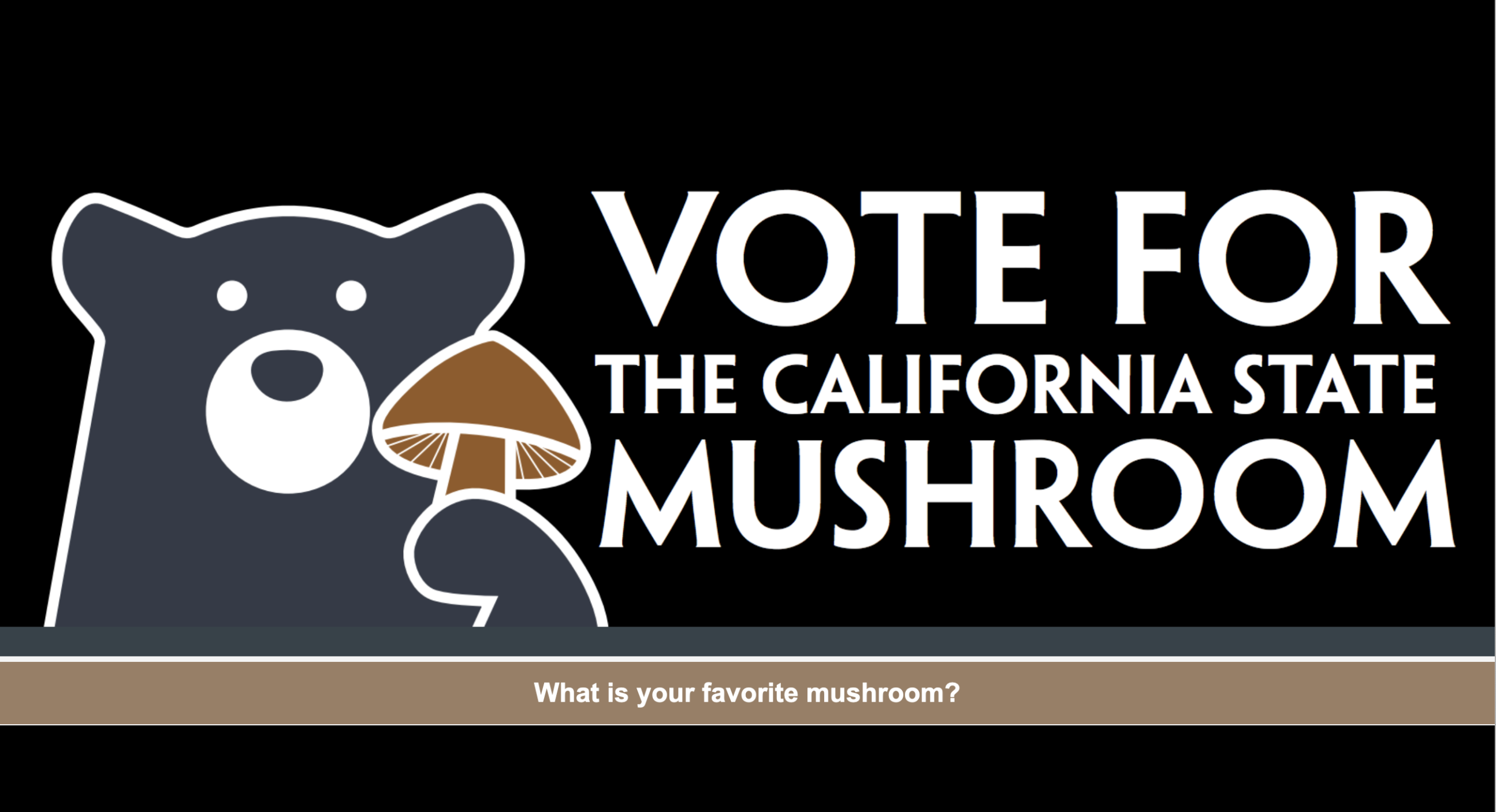 CALIFORNIA RESIDENTS: We're excited to announce the voting is now open for the CA State Mushroom! VISIT:
castatemushroom.org
and vote now. One vote per CA resident. Polls close Saturday, May 7 at 11:59pm.
California has a state bird, state flower, state animal, even a state lichen, but not a state mushroom! Given California's wealth of natural resources and the essential role mushrooms play in maintaining our biodiversity, it is time California had a State Mushroom!
Mycologists, mushroom societies, and other fungus lovers from around the state have identified six mushrooms that would best represent our wondrous state. Now we need the public's help. All California residents are invited to vote for their favorite mushroom. The winning selection will be taken to the State Legislature to make it official.
This is important. Mushrooms have a central role in California's ecology and deserve recognition of their contributions. Selection of a CA State Mushroom will help increase awareness of and funding for preservation of mushroom habitat and natural resources. This is the first step in a fun(gi) journey.
Make sure you vote for your favorite mushroom and we are looking forward to seeing you at our activities and meeting.
May the mycorrhizae be with you!
Love,
SDMYCO