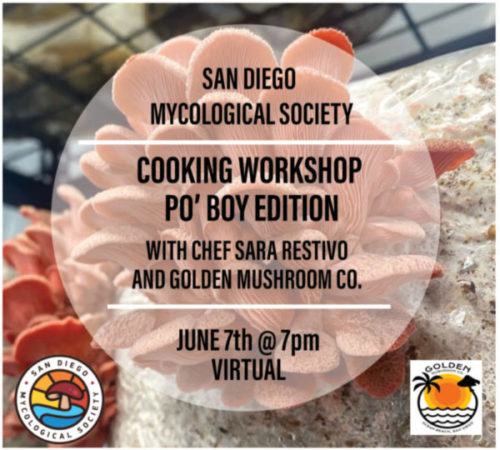 Hello Mycophagists!
We cordially invite you to our JUNE Monday Mushroom Monthly Meeting featuring a mushroom cooking workshop, June 7th at 7pm. Join SDMYCO club chef Sara Restivo and Golden Mushroom Co. for a virtual cooking class where you will learn how to make Pink Oyster (Pleurotus djamore) mushroom Po'Boy Sandwiches. This is an interactive presentation! You can cook along with the chef! We will include a list of ingredients so you can be prepared the day of the event. 
FOR MEMBERS ONLY: JOIN HERE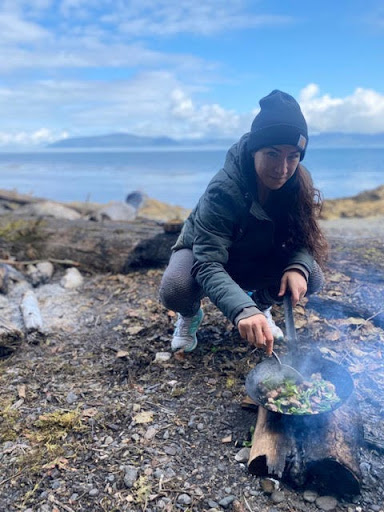 Teacher Bio: 
My name is Sara Restivo. Born and raised in Southern California. I have always wanted to be a chef, ever since I was young. You could always find me in the kitchen cooking with my mom and grandma. I give a part of myself in every dish I make. 
I was introduced to the wonderful world of mushrooms in my mid 20's and now mushrooms have become a part of my life. I have met so many amazing people and have learned so many things since I became the chef of SDMYCO. I hope mushrooms bring as much joy to your life as they have brought to mine!
Mushroom Farmer Bio: 
Golden Mushroom Co. was founded to provide San Diego with mushrooms grown simply,  honestly, and with the best practices for our community, and planet. Also, it's super fun!!